Fri 09 Jun 2017 - SWF Golf Croquet League
(Played at Cornwall CC)
Cornwall Rosevear v St Agnes
Final Score: Cornwall Rosevear 13 St Agnes 7
The games were played on a dry and breezy day after a week of high winds and rain and we counted ourselves fortunate for such a good day.
Both teams fielded 7 players. Rosevear's handicaps ranged from 10 to 3 and St Agnes' from 10 to 8.
The team from Rosevear consisted of Bob Cash, Tanis Boxall, Fiona Russell, Margaret Read. Stephen Read, Barry Edwards and Cathy McCammont.
St Agnes started well, winning the doubles, but gradually Rosevear pulled ahead after winning several singles games.
Margate Read won 7 – 0 after giving away 6 free turns.
Stephen Read and Bob Cash won their doubles match after giving away 6 free turns.
A big thank you to all the Rosevear team for their work during the day, setting up, clearing away and catering for the visitors. A special thank you to Rhona who managed to cut the lawns in what was a very difficult week weatherwise.
Thanks to Ron George for refereeing.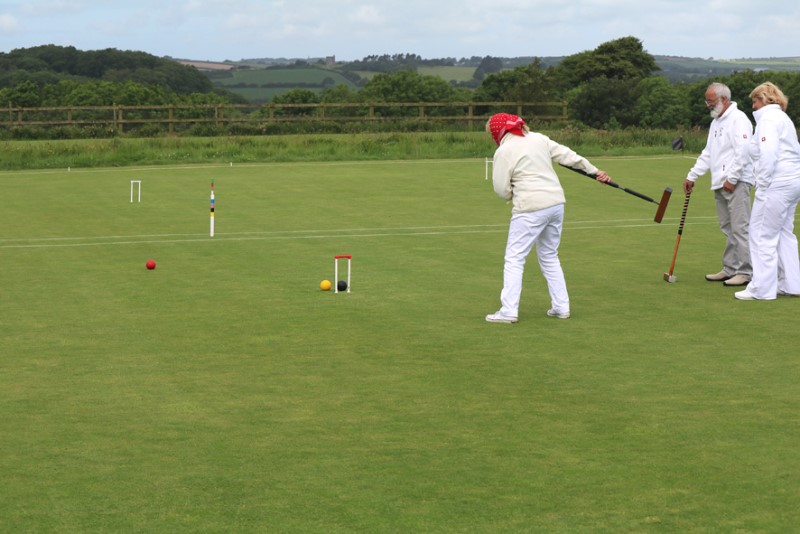 Morning doubles Barry Edwards (CR) runs black through hoop 5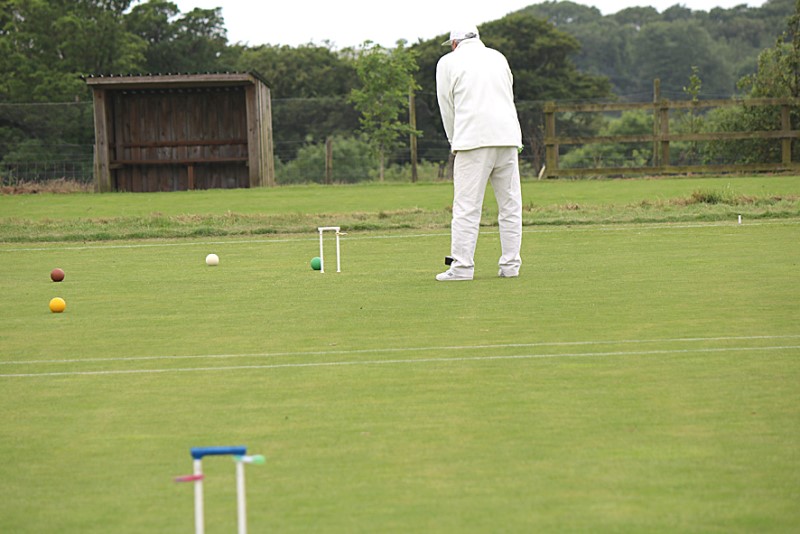 Afternoon singles, Bob Cash (CR) contiues green through hoop 2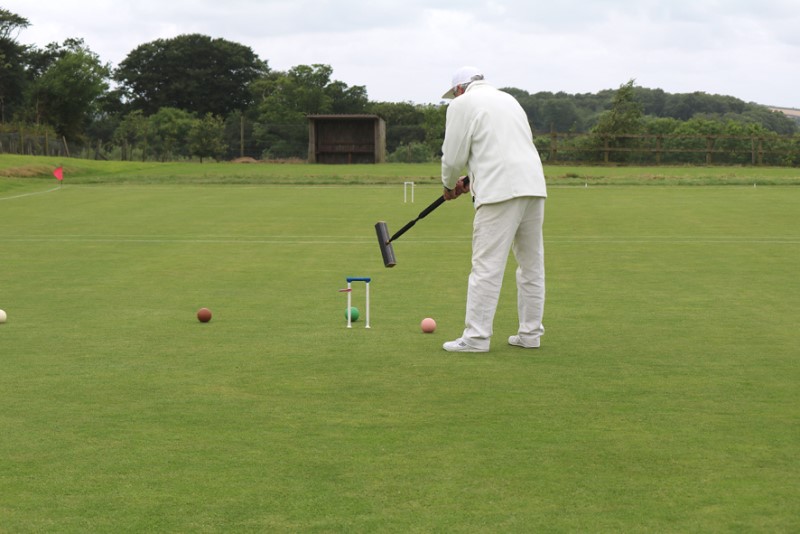 Afternoon singles, Bob Cash (CR) good start green through hoop 1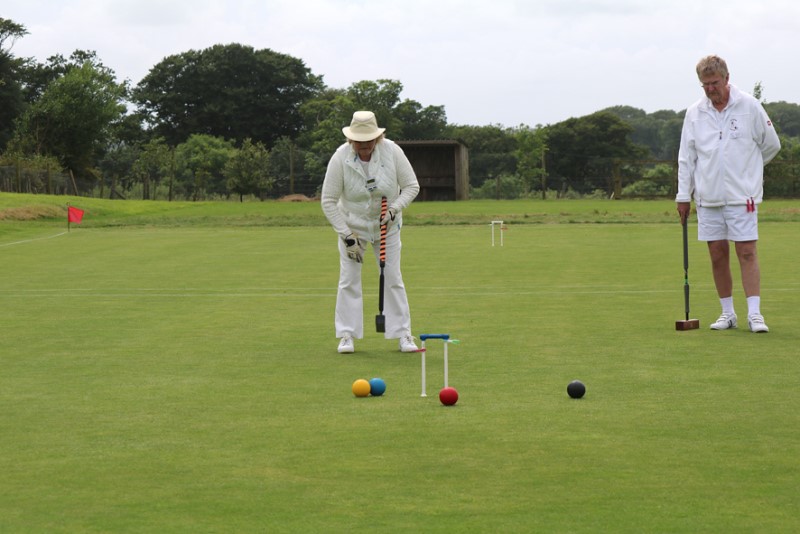 Afternoon singles, Tanis Boxall (CR) red through hoop 8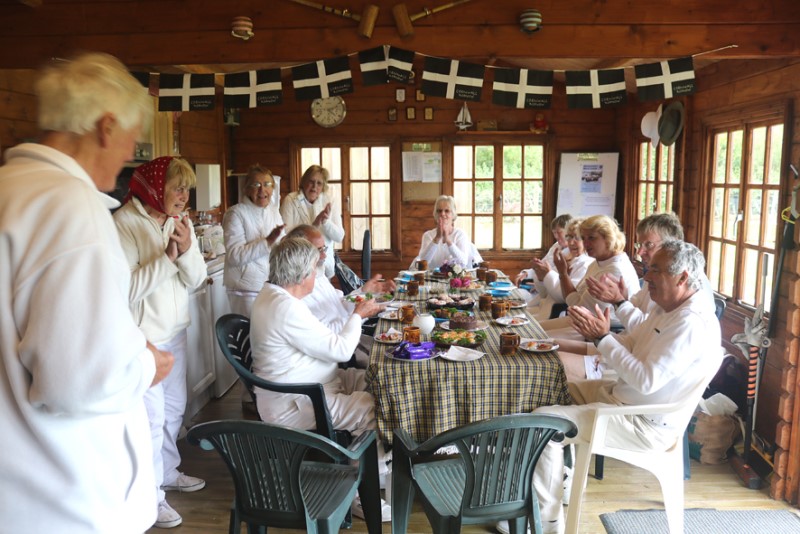 After match tea
Report by Bob Cash. Photos by Stephen Read.