Fri-Sat 26-27 Aug 2016 - Wilson Salvers AC Doubles Tournament
Winners:
Peter Cutting and Colin Hadley.
The competition was as enjoyable as ever and completed over two very fine days, with sunny periods and little wind, on lawns that played exceedingly well.
Peter Cutting performed exceptionally, going to rover with ease in all his games.
Des Honey managed to recover after a very poor start in the game against Paul and Tony and got around to rover after time. He then had a senior moment and stopped! He could have easily run rover, to draw the game and give Dorianne, who was playing very well, a chance to win the match.
All this was duly observed and commented on by the assembled experts on the pavilion decking:-)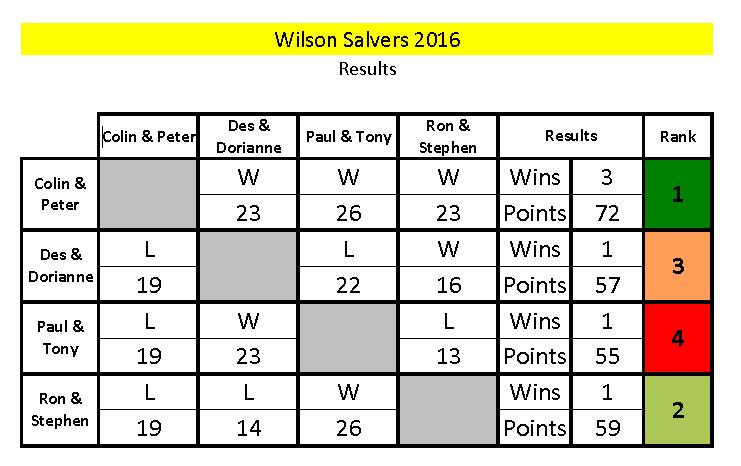 The Results
Report by Des Honey.