Sun 05 Jun 2016 - OPEN DAY, NATIONAL CROQUET DAY
What a great success National Croquet Day was at the club.
We had 36 signatures in the visitor's book, with nearly that number of club members helping on the day.
Thanks go to everyone who contributed prizes and help.
A particular 'thank you' goes to Rhona Foster (Vice Chair) who took responsibility for the whole event from start to finish; assembling a small team to plan the event; implementing those ideas and ensuring that they were carried out on the day.
The weather was glorious, the club looked splendid and the visitors enjoyed 'The Croquet Experience'.
Let us hope that a number of new members emerge.
Thanks to you all,
Des (Chairman)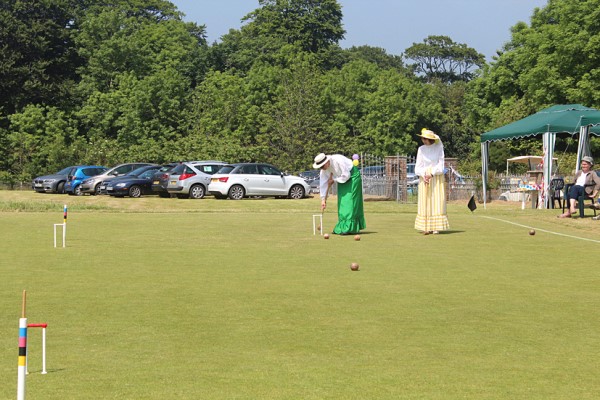 Demonstrating Edwardian Croquet, note the 2 pegs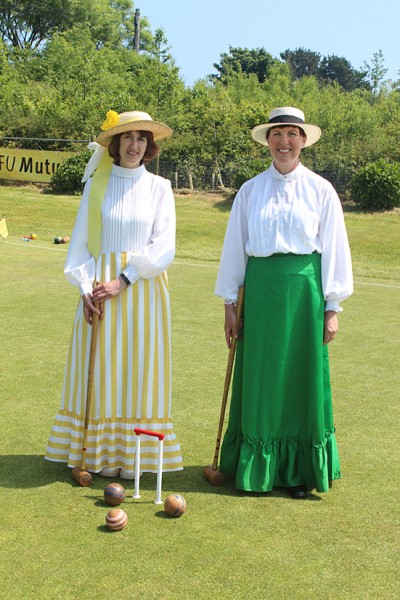 Our beautiful Edwardian Ladies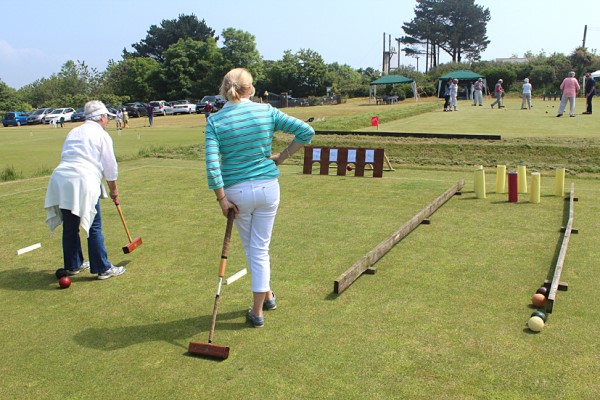 Some additional challenges to keep the 'kids' happy!!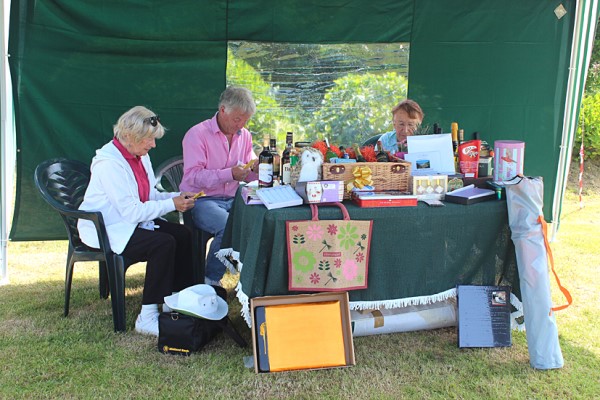 The wonderful raffle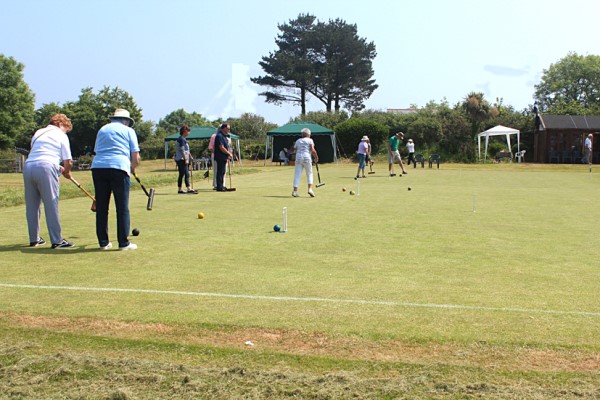 Visitors trying croquet.