Sat 17 Oct 2015 - Croquet Association AGM
CA Diploma awarded to Stephen Read.
CA Diplomas recognise those club members (and not just CA Members) who have given outstanding service to croquet and have been active in Club or Federation affairs over a long period. The Diplomas have nothing to do with croquet prowess and everything to do with help given to other members.
Stephen Read joined the Fowey Croquet Club in 2003 and then the Cornwall Club a year later.
He was immediately involved with the upkeep of the club machines at the latter club and has devoted hundreds of hours to equipment and grounds maintenance. He has made himself indispensable as maintainer and operator of the lawn-maintenance equipment used for the expanding club facilities.
It is true to say that, had it not been for Stephen s experience and devotion, the club would have been hard-pressed to keep the lawns in their current fine condition. He is a member of the club Technical Committee, to which he contributes much good advice and information. He has been known to make parts for mowers and other devices and finds many useful items through the Internet.
He is a keen photographer and can always be seen recording croquet action for posterity. He and his wife have produced and maintained photographic records of the club's many activities. He is always keen to help with the development of new players to the game and encourages them to extend their experience in various ways. He somehow manages to find time to play both croquet codes and has achieved a very-good level in each.
He has, and still does, represent the club in several Federation Leagues and has entered several CA Tournaments.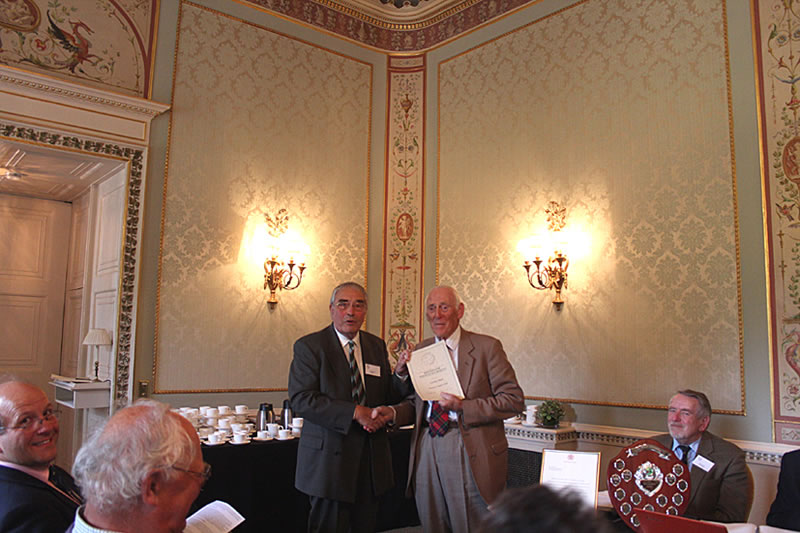 CA Merit Award to Stephen Read (right) by Quiller Barrett (President - left)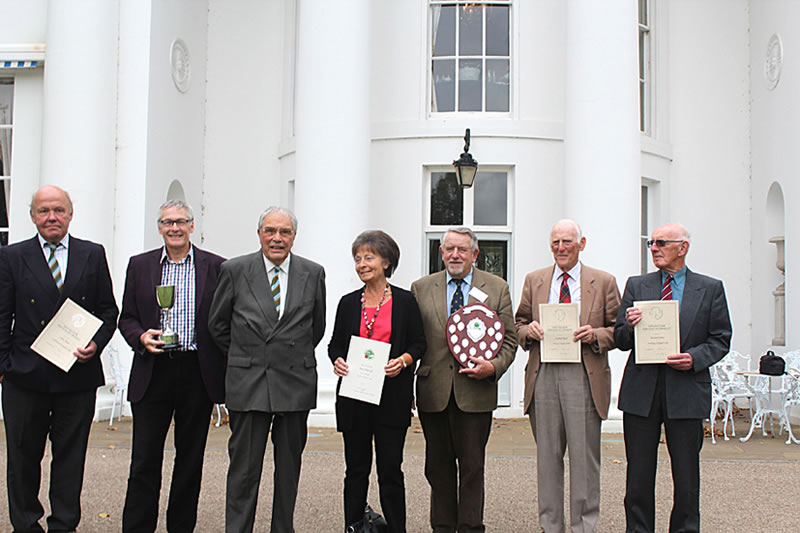 CA Award winners 2015
Photos by Margaret Read.