Fri 11 Sep 2015 - SWF 'B' League Semi-Final B
(Played at Cornwall CC)
Cornwall v Lym Valley
Cornwall fielded three players while Lym Valley brought 5 players!
The doubles played by Jenny and Ron went to time but resulted in a win for Cornwall by five points.
Meanwhile Dorianne played a singles match which also went to time. She was ahead for most of the match until her opponent got ahead by two hoops ... thereafter he used a tactic of just splitting her balls up remaining two hoops ahead and won the game.
Lunch time provided a welcome break most especially as Margaret Read had volunteered to help with the catering and prepared a gourmet lunch. Thank you very much Margaret and your "sidekick" Stephen.
Three Single matches in the afternoon....Jenny pegged out early; Ron saved the day by anticipating a golden hoop managing to win the point. Again Dorianne only had the last hoop to run but was pipped to the post.
Phew! Onward to the final to be held in Bath on 27th Sep, against Llandaff.
Note: Llandaff beat Nailsea in their Semi-Final A match by 4 games to 1.
Final Score: Cornwall 3 Lym Valley 2
Game results below: -
Some photos by Stephen Read.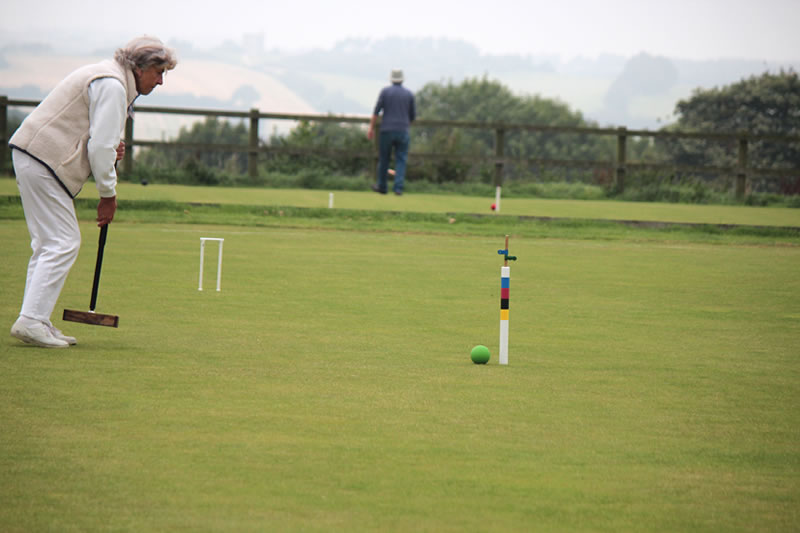 Afternoon singles, Jenny(C) pegs out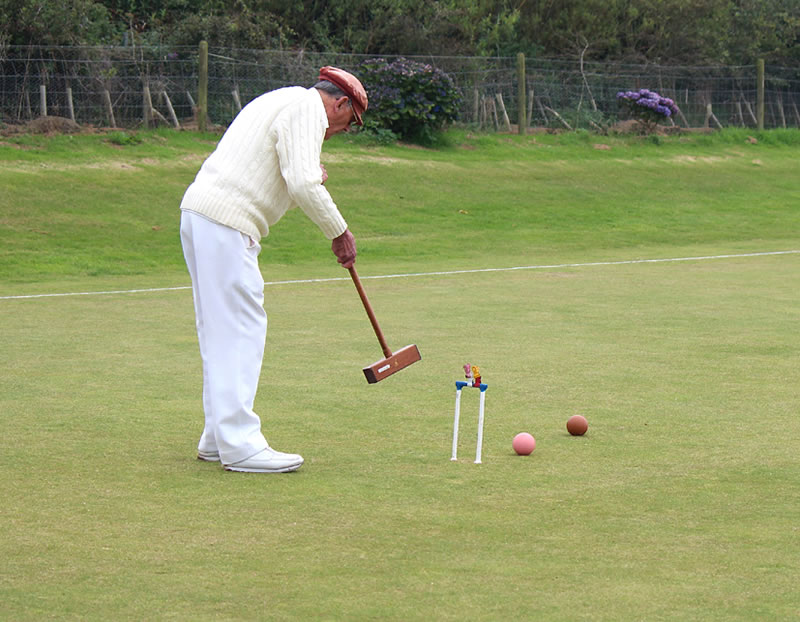 Afternoon singles, Peter(LV) runs 5 with pink
Afternoon singles, Peter(LV) gets white through 5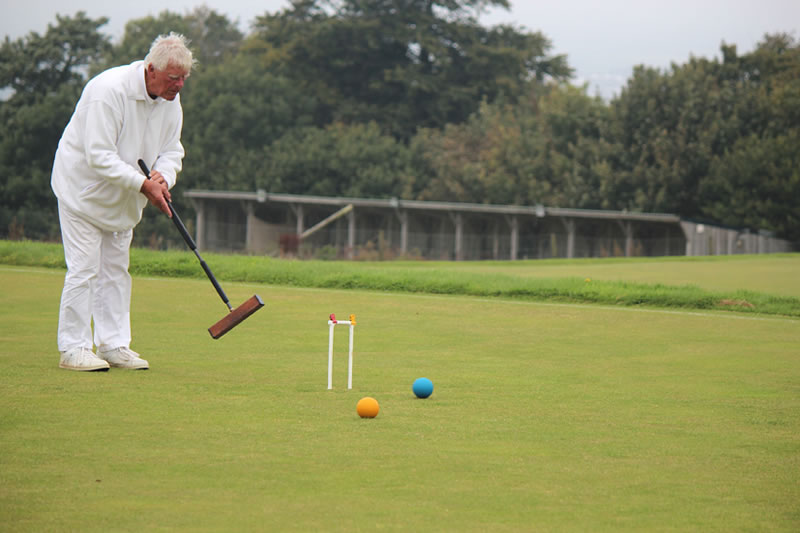 Afternoon singles, Ron George(C) runs blue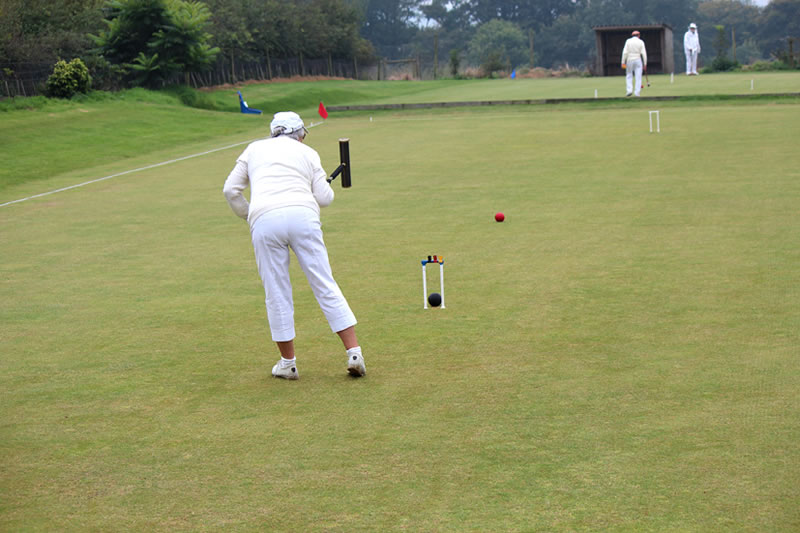 Morning singles, Dorianne Forsdick(C)