8-10 Sep Sep 2015 - Hurlingham Midweek Veterans Tournament
Des Honey - our Club Chairman, was a Winner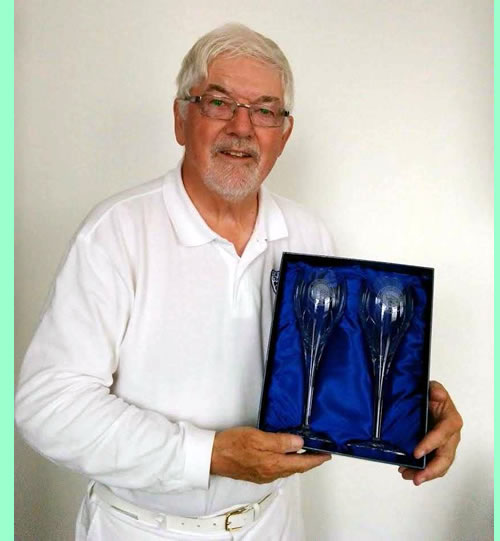 Paul Schofield, another of our longstanding members came Third.
Well done both!
On Tue 1st September Des Honey and Paul Schofield returned to the immaculate courts of the Hurlingham Club at Putney Bridge in London for the annual Veterans' Tournament.
This Association Croquet Handicap Advanced match is played as six rounds over three days with 12 players in the 70+ age group.
At the end of day two, Paul was in the lead having won all four of his games. This included beating Des who was standing at three out of four. Unfortunately, Paul lost both games on the final day and ended the tournament in third place. Des won his fifth game and in his final game the score was level at the end of time.
So the next hoop scored would win the match!
With all the players spectating and on what looked like his final turn, he managed a 20 yard hit-in and a take-off to his opponent's balls which were set up at her next hoop. From there Des was able to contain his nerves and rush to his final hoop to win the game +1T and win the fine tournament trophy, a pair of elegant wine glasses engraved with the Hurlingham Crest.
Well done Des.
Des Honey - Winner, Hurlingham Midweek Veterans (70+)