Sun 12 Jul 2015 - SWF Golf Croquet League
(Played at East Dorset CC)
East Dorset v Cornwall Rosevear
On Sunday 12th July, a damp & dreary day with intermittent light rain & increasing wind, 3 brave Cornwall Rosevear team members drove to East Dorset & back the same day to join 3 team members staying nearby, to play the last round of the SWF Golf Croquet League matches.
Cornwall Rosevear got off to a good start but soon lost the lead & by lunch the score was 6 - 4 to East Dorset.
After lunch with several games very close East Dorset steadily pulled ahead to win the match 14 games to 6.
In spite of the weather it was an enjoyable day's croquet played in good spirits.
Final Score: East Dorset 14 Cornwall Rosevear 6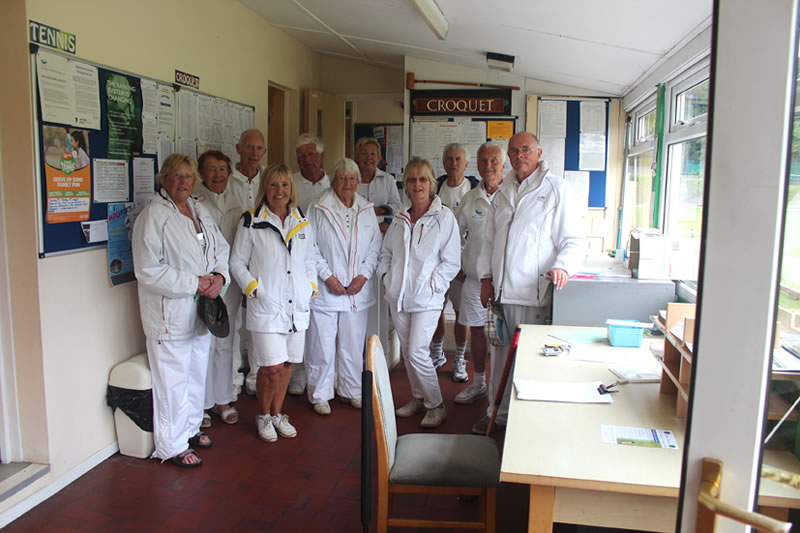 Team photo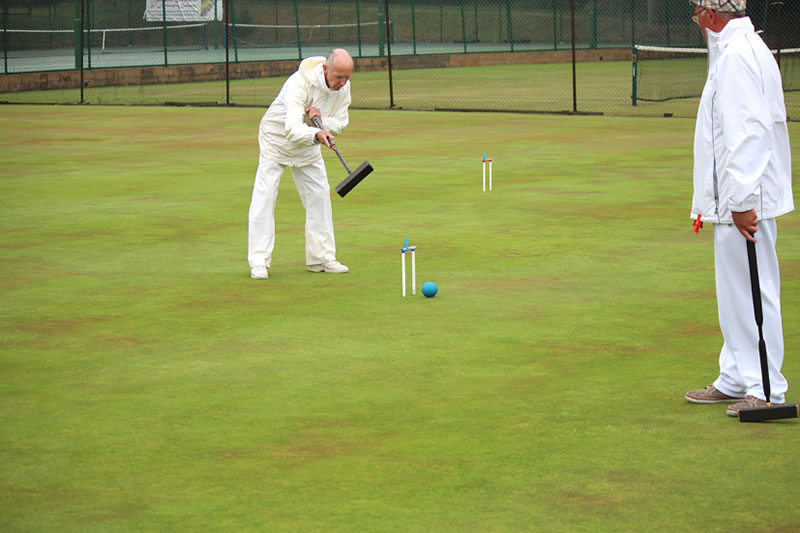 Peter Dexter (Cornwall) runs hoop 8
Report & Photos by Stephen Read.