Sun 12 April 2015 - Short Croquet Tournament at Nailsea CC
Two teams of 4 players each travelled to Nailsea for the traditional and friendly Short Croquet Tournament to start the 2015 season.
We were welcomed by fine weather, windy and chilly at times, and many friends at the Nailsea Croquet Club.
Here are some pictures:-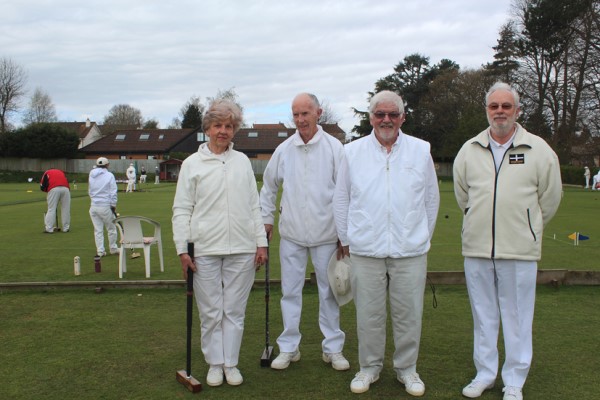 The Cornwall Team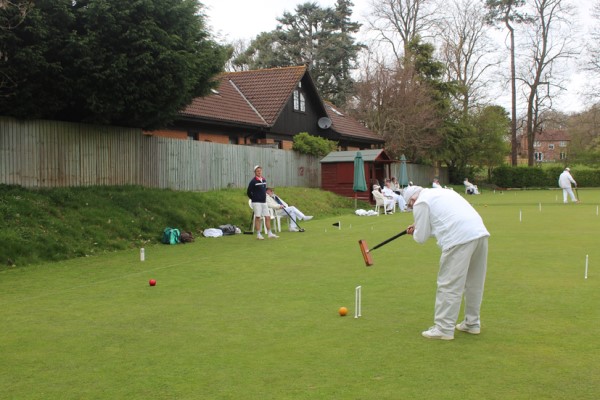 Des Honey(C) runs hoop 2 with yellow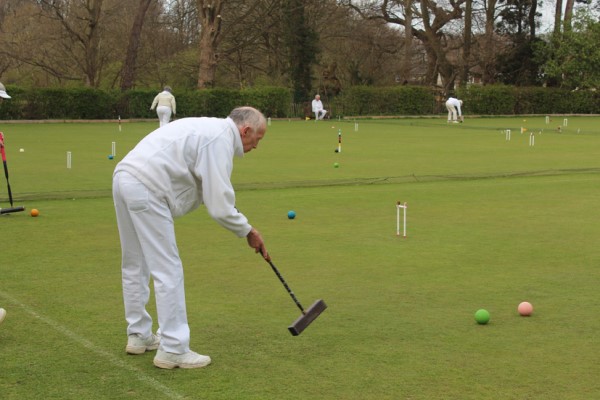 Peter Dexter(C) rushing pink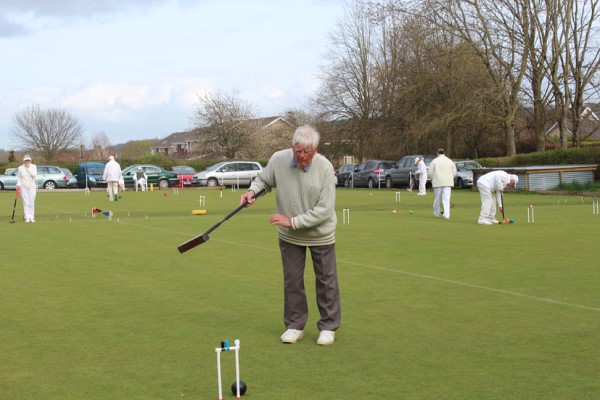 Ron George(C) willing the black to go through hoop 2
Photos by Stephen Read.