Sat-Sun 27-28 Sep 2014 - Cornwall Croquet Finals Weekend
Association Croquet
Level Play. The final of the Level Play competition was played the Saturday of Finals weekend between Peter Cutting, who had won his group without loss before the end of May, and Ian Wilson, both playing off handicaps of 6. The game was on Court 1, which was fairly fast, and playing well. Peter was on fine form, and Ian was failing to hit-in. Both are brisk players, and Peter was largely in control of the game throughout, which ended in a comfortable win for him 26-10 after well under two hours play.
Dowding Cup. This, the final of the AC handicap competition, was played on Court 2 between Des Honey and David Edwards, Des having 2 bisques. Des failed the first hoop, and left a tempting near double very close to the hoop. David managed to hit in from the tice position, and ran a break to 3-back. In his subsequent break, Des used one of his bisques to get to penult with blue, but with his other ball still on one. David progressed his second ball, and Des then used his second bisque to set up a four ball position, and had an excellent break with black. At this stage, all remained to play for, but unfortunately for David, accuracy then left his game, and although given some chances, he failed to capitalize on these, and Des pegged out to win 26-19.
President's Cup Association. This, level play advanced, was played on the Sunday between Peter Cutting and David Edwards, both with the same handicaps, on Court 1, still in excellent conditions. It proved to be almost a repeat of the Level Play match between Peter & Ian Wilson. Peter remained very much on top of his game, playing briskly and accurately, and not giving anything easy away when conceding lifts. David's game resumed as it had ended against Des Honey in the Dowding and with accuracy in very short supply, he was never seriously in the match, which finished in just under an hour and a half with a well deserved 26-11 win for Peter.
Golf Croquet
Knockout Final. The final of this competition was played between Fiona Russell and Des Honey, with Fiona receiving 7 free turns. This best of 3 games match saw Fiona playing extremely well, making good use of her free turns whilst demonstrating and executing a good choice of shots. After two well fought and close games, Fiona deservedly won the trophy 7-6, 7-5.
President's Cup. Sunday afternoon saw Des Honey playing his third final of the weekend, this time a level play golf match of 3 games of 19 points against Rhona Foster. Des started the match in good form, winning the first game 10-3. The second game saw both players confused by the complexities of playing to an unusual format and going to the wrong hoop. Rhona ran this hoop out of order and the match had to be continued from the penalty spot. This game was subsequently drawn 7-7 and a third game had to be played. Rhona won this game easily 10-4 as Des succumbed to match fatigue. With the match now drawn, a 3-hoop decider was played, resulting in a 2-1 win for Rhona – a deserved winner of the trophy.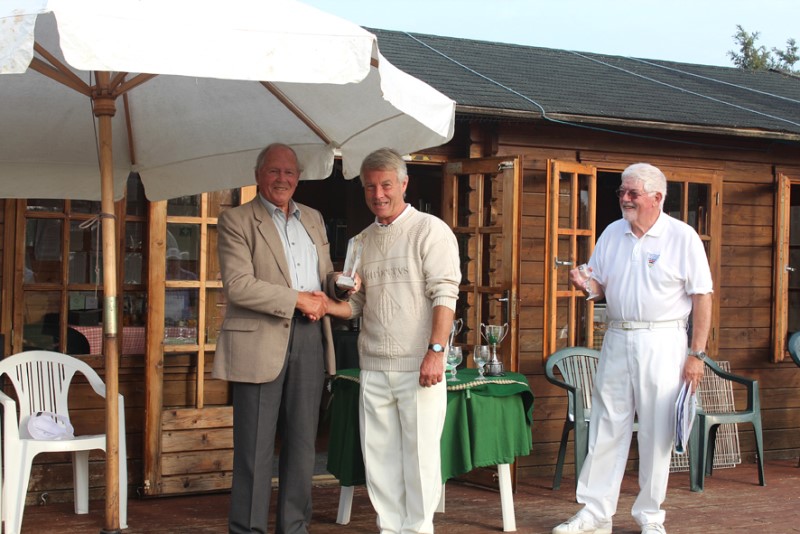 Finals Day, Peter Cutting receives The Trophy for AC Level Play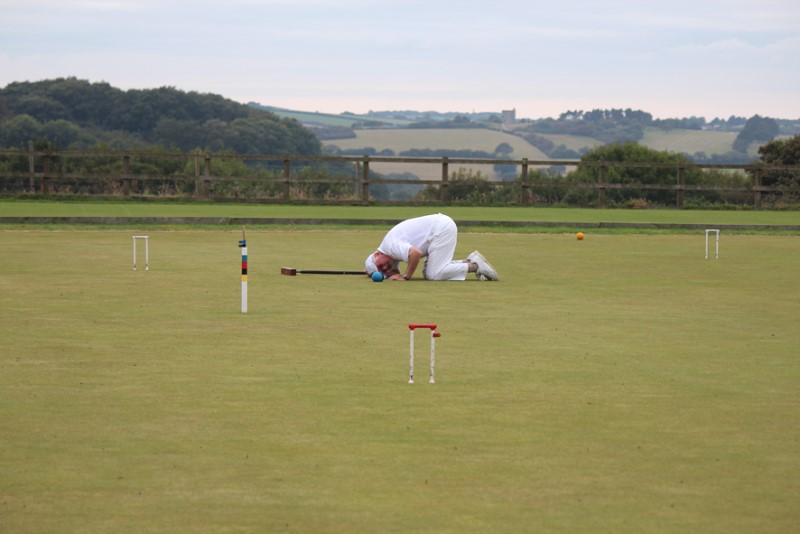 Final Dowding Cup Tournament - The peg out ... 'gota get this right'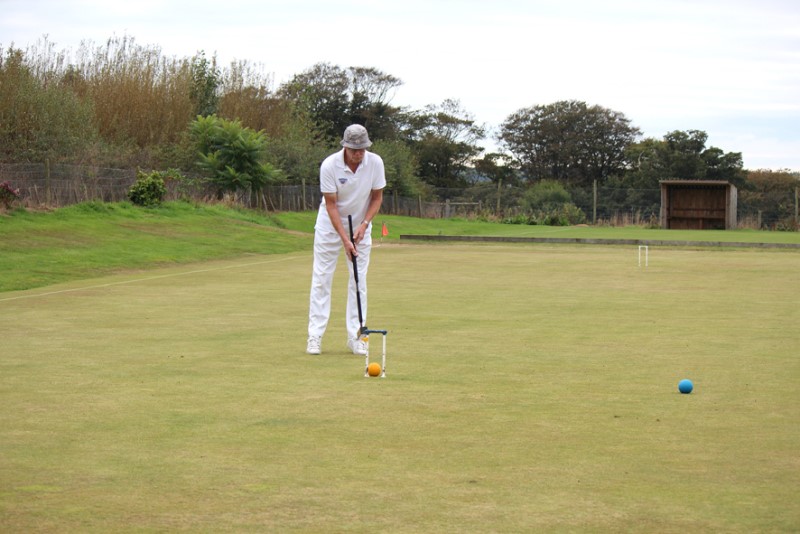 Final Dowding Cup Tournament, David runs 2 back trying to catch up Des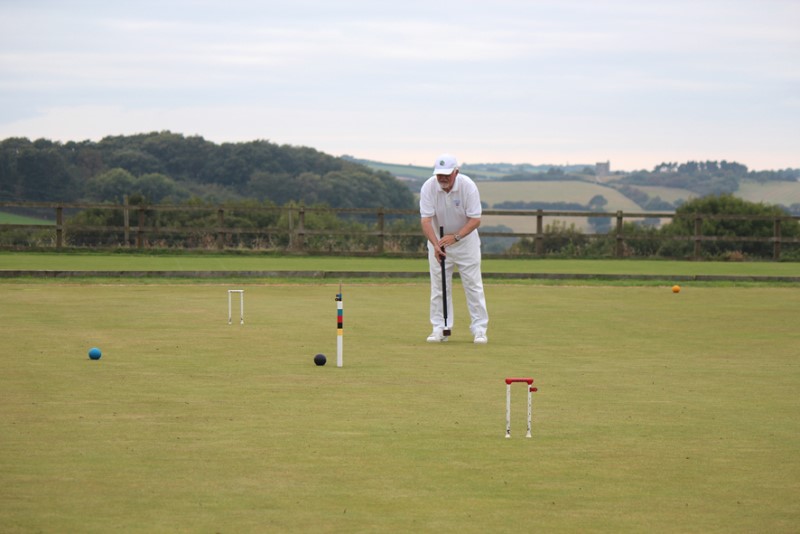 Final Dowding Cup Tournament, The peg out, 'success' Des honey wins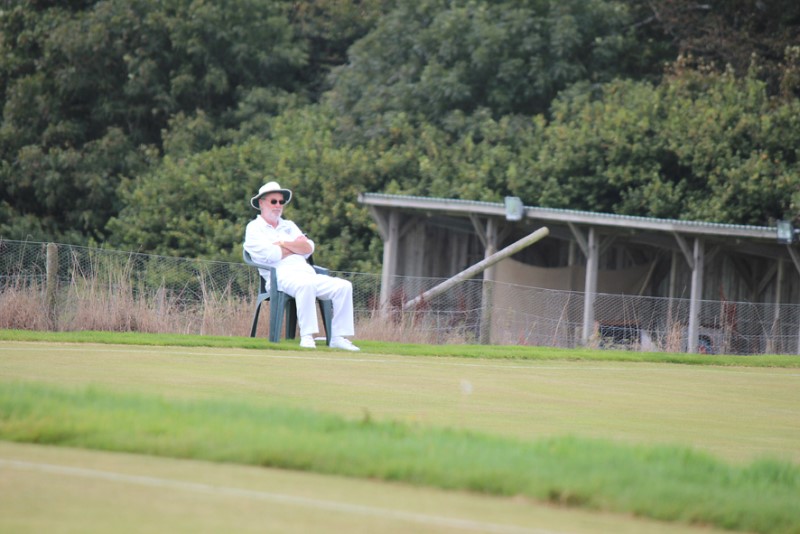 Final Level Play Tournament, 'Doesn't he ever break down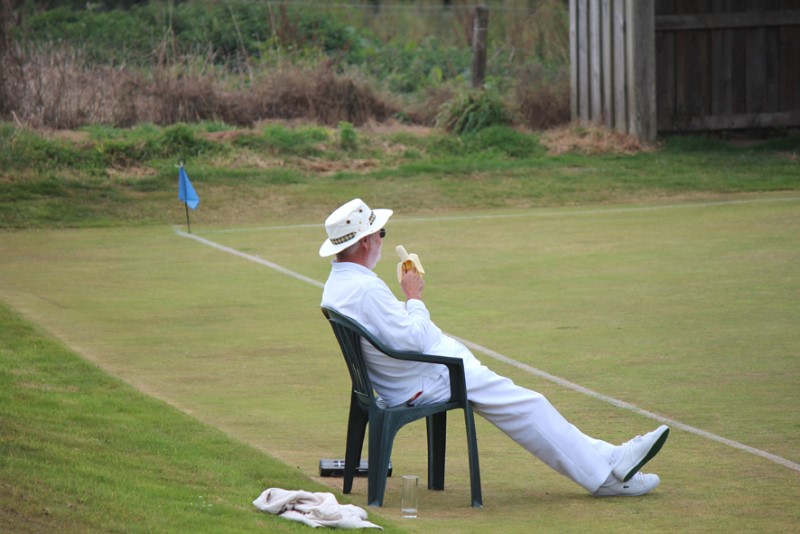 Final Level PlayTournament, 'Perhaps if I used the banana skin it might stop him going round'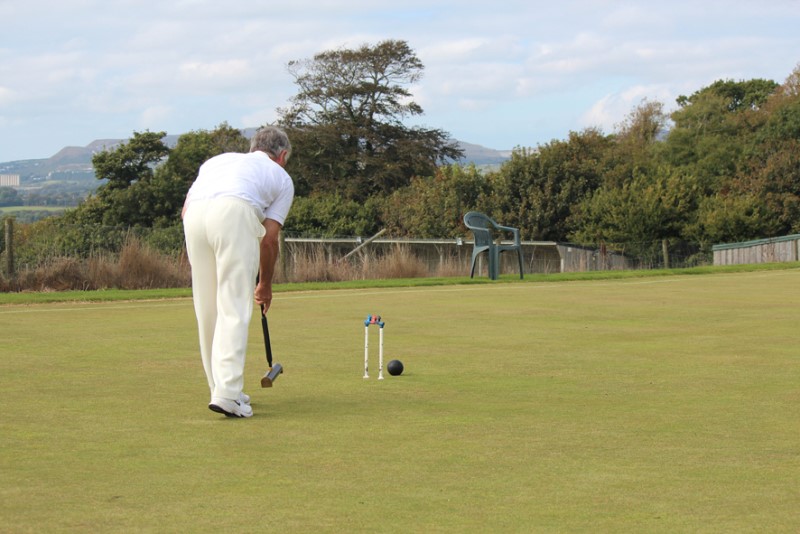 Final Level Play Tournament, Peter runs black through hoop 1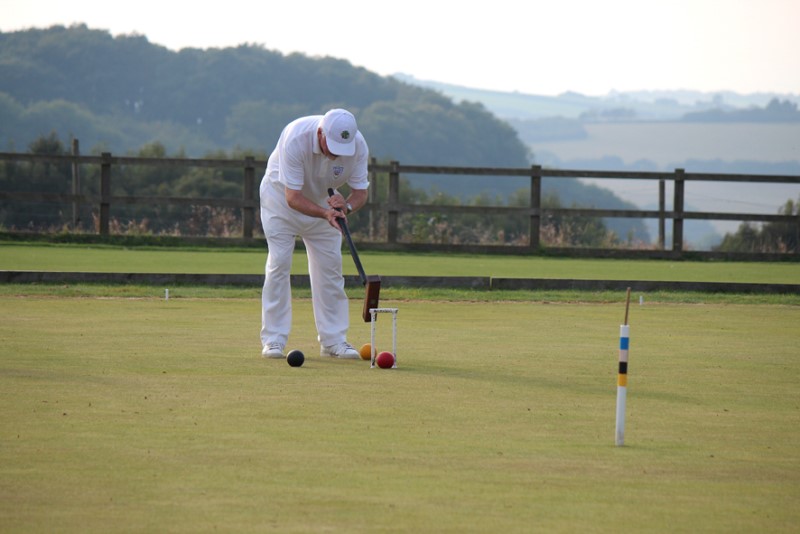 Final Presidents Cup Golf, Tie breaker Des runs second hoop
s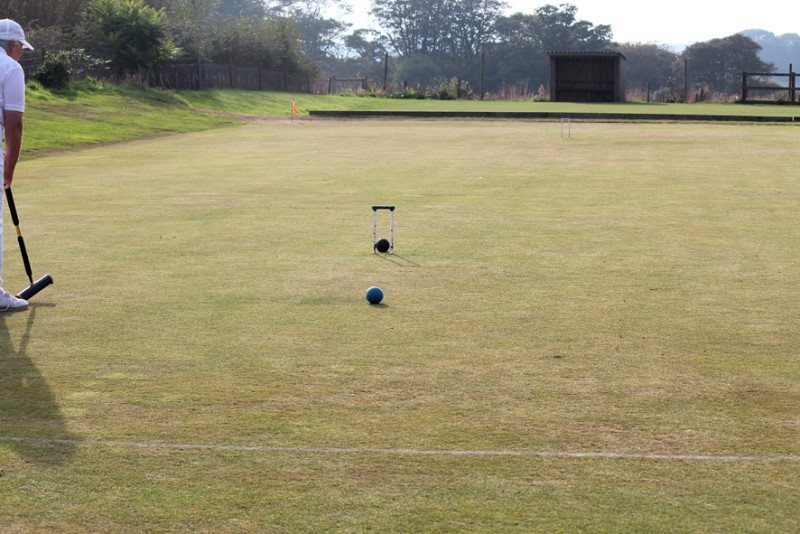 Final Presidents Cup Golf, Tie breaker Rhona runs first hoop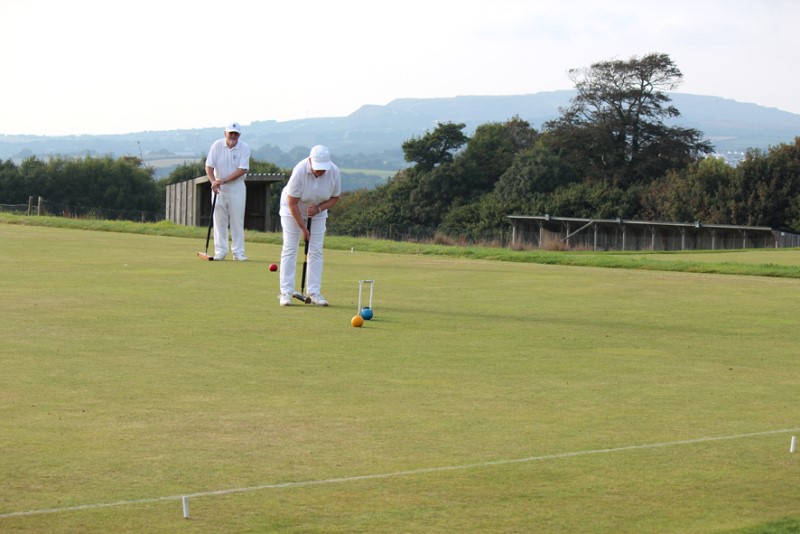 Final Presidents Cup Golf, Tie breaker, Rhona runs hoop three to win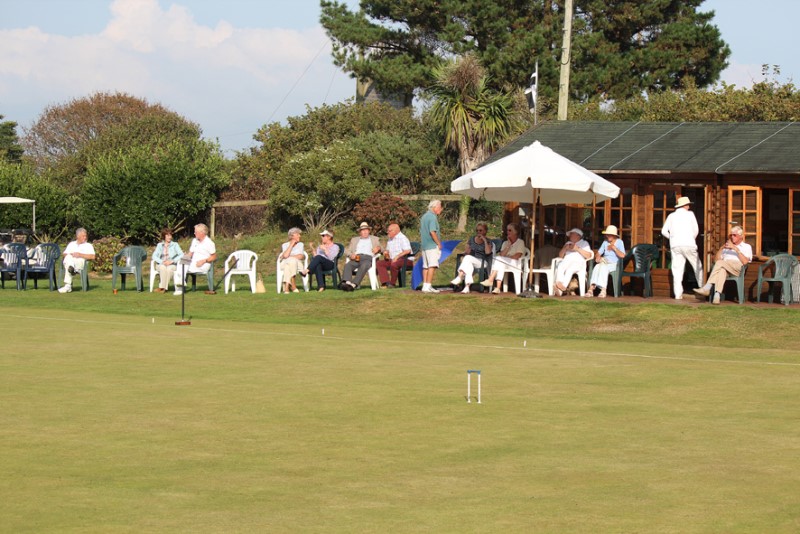 Finals Day spectators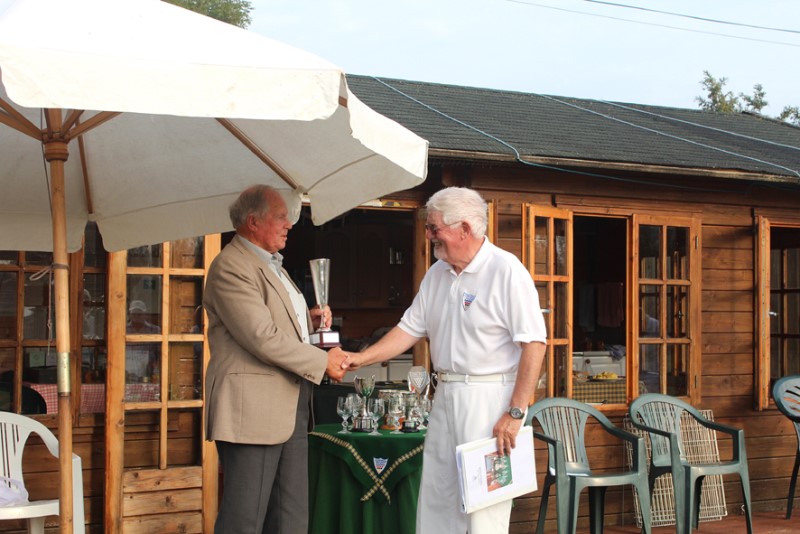 Finals Day, Des Honey receives The Dowding Cup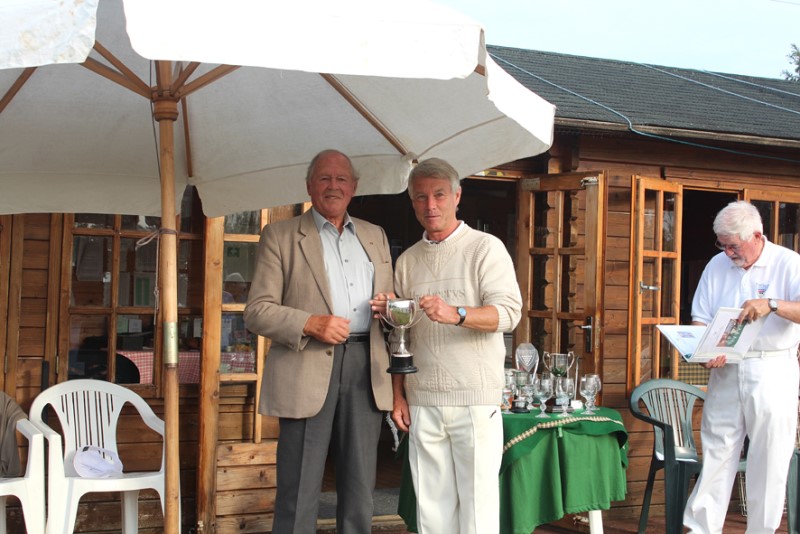 Finals Day, Peter Cutting receives The Presidents Cup for AC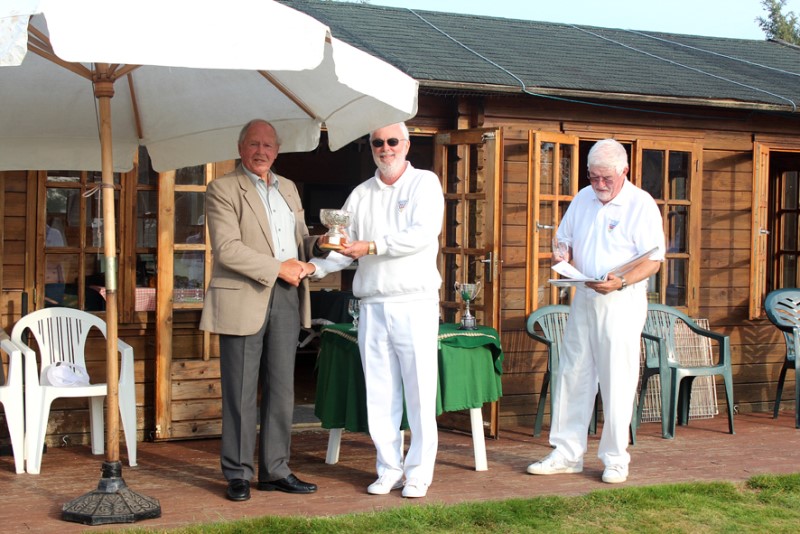 Finals Day, Ian Wilson receives the Rosemary Bradshaw Bowl, for Short Croquet Summer Tournament
Reports by Des Honey and David Edwards
Photos by Stephen Read.