Sat-Sun 30-31 Aug 2014 - Golf Croquet Handicap Doubles Club Tournament
With the weather fine, but occasionally chilly, 24 members set out, in two blocks of 6 pairs, to contest the Golf Doubles tournament. With plenty of time to rest and regret some of the decisions made in the previous game, the Saturday proceeded smoothly, with a few surprising upsets and murmurings about 'too many extra turns'– (or bisques if you are an Association player only). However, the results were nearly all close and proved that the handicapping was not far wrong within the club. At the end of the day and after three games each, there were no pairs dominating the results and there was still all to play for in the Sunday's two games. When the Block games had been completed, no pair was unbeaten. Block 2's result went to the last game, with the Schofields needing only a draw to win the Block. However, Dorianne Forsdick and Russell Moore were one hoop up, when time was called, and prepared to do battle with Rhona Foster and Tanis Boxall for the trophy.
The final was a close-fought game for the first half, but then Dorianne and Russell started to pull away and were eventual winners by 9 hoops to 6. The trophy was presented by Ron George, the Tournament organiser and referee, who congratulated both teams for a good game. He commented on the close results throughout the two days and thanked everybody for the spirit in which the tournament was played. The President, Howard Rosevear (a player in the Tournament), thanked Ron for organising the event, which everybody had thoroughly enjoyed.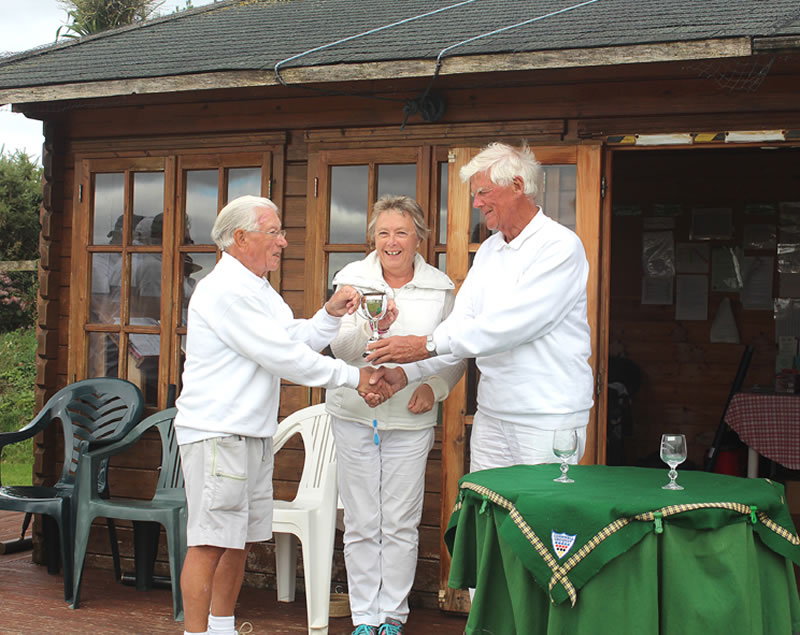 Ron George (right) presents The Cup to the Winners, Russell Moore & Dorianne Forsdick.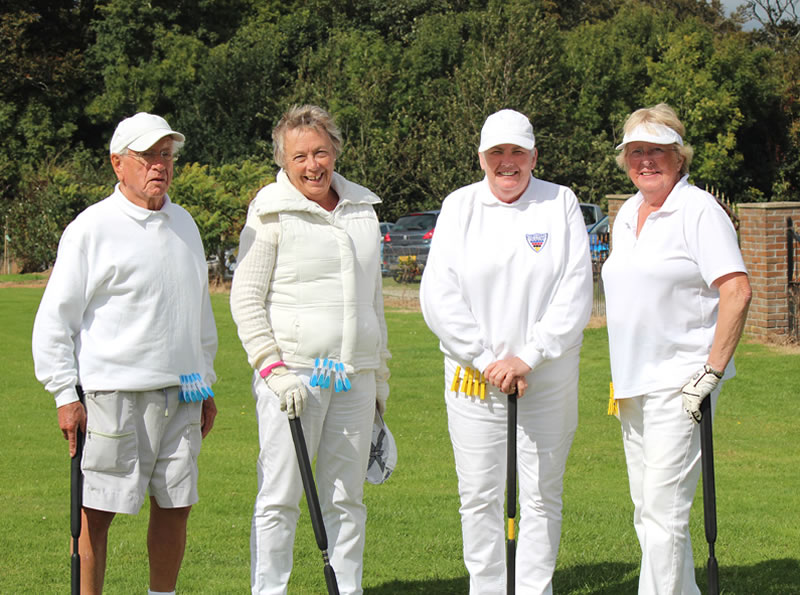 Finalists Russell & Dorianne v Rhona & Tanis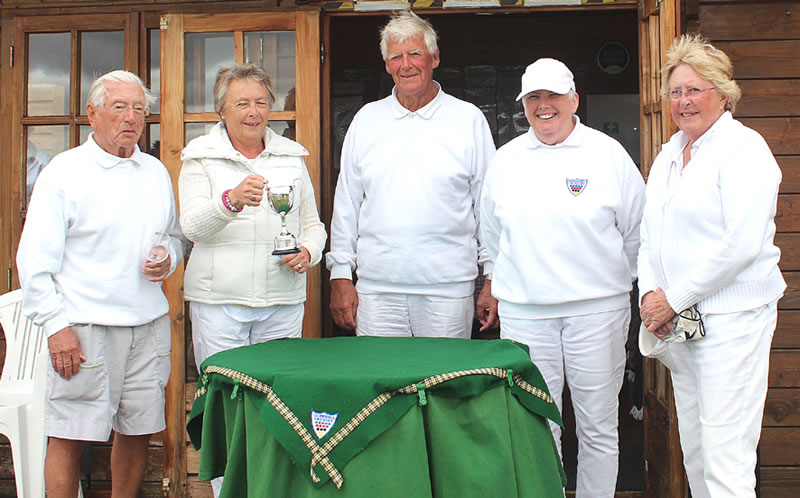 Russell & Dorianne (Winners), Ron George, Rhona & Tanis (Runners up)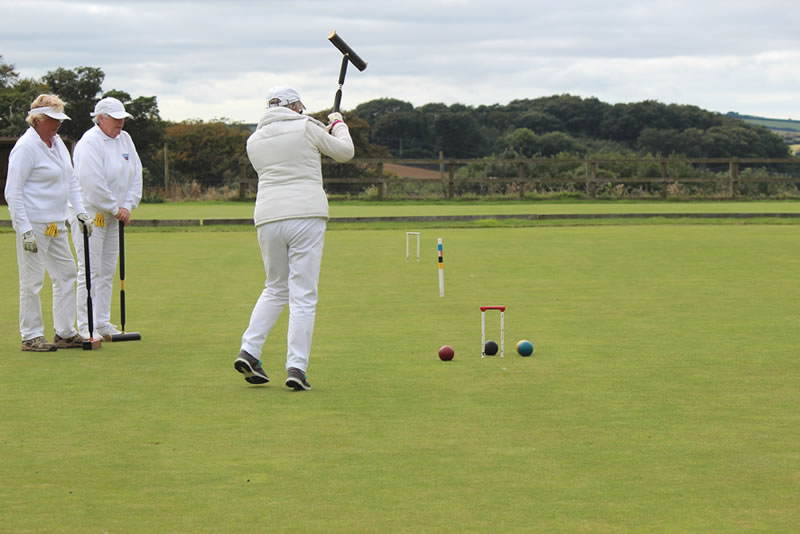 Final - Dorianne peals black through hoop 5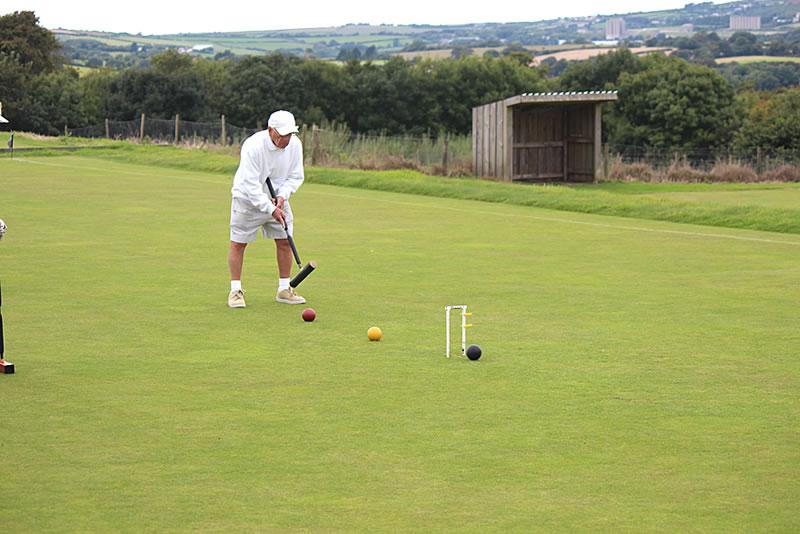 Russell runs black through hoop 14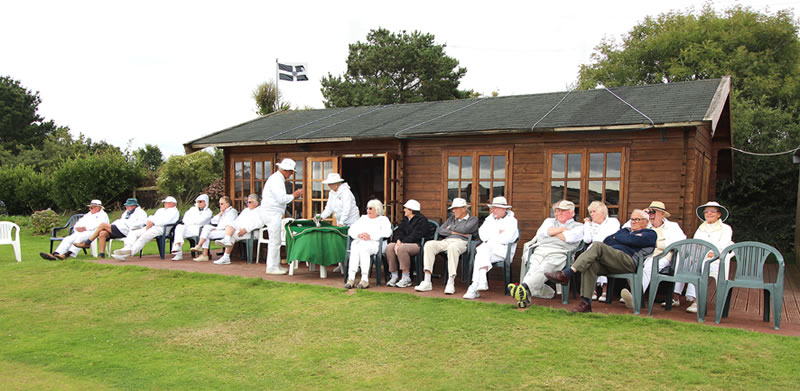 Final - Spectators watching
Report by Ron George. Photos by Stephen Read.