Sat-Sun 16-17 Aug 2014 - The Jenning's Short Croquet Trophy
This is an annual club competition held in memory of Daphne Jennings.
The players were arranged in two blocks with the player in each block with the highest score playing the final on Sunday afternoon.
David Edwards and Russell Moore were the finalists with David Edwards claiming victory after quite a tight match.
The cup was presented by the donor and event manager Tony Jennings.
David Edwards congratulated Tony Jennings on his efficient running of the event to the great enjoyment of all participants.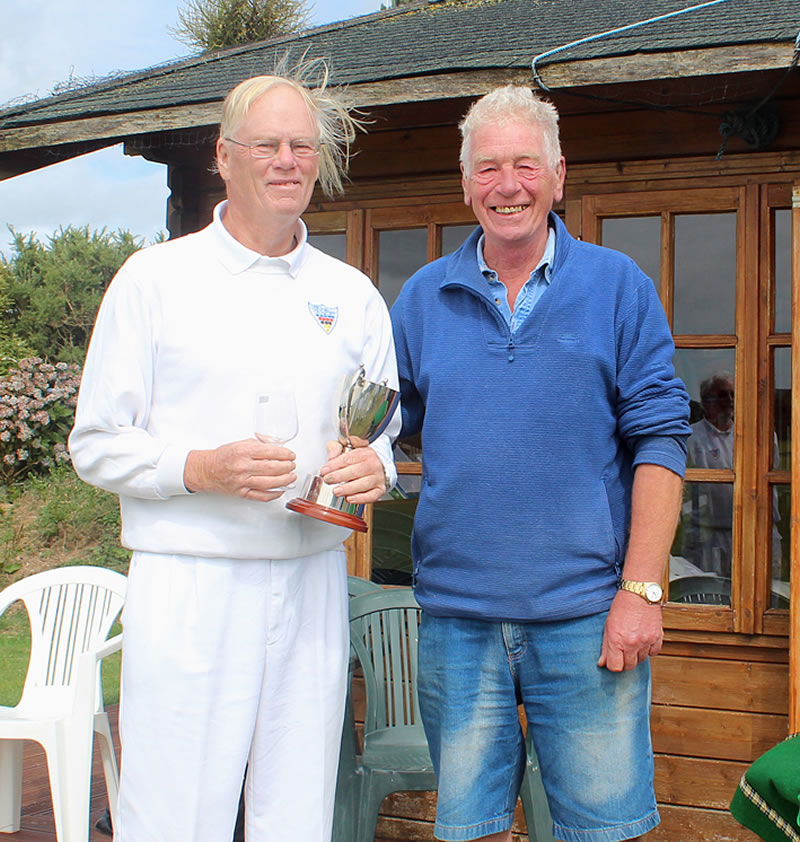 David Edwards, receives the Cup from Tony Jennings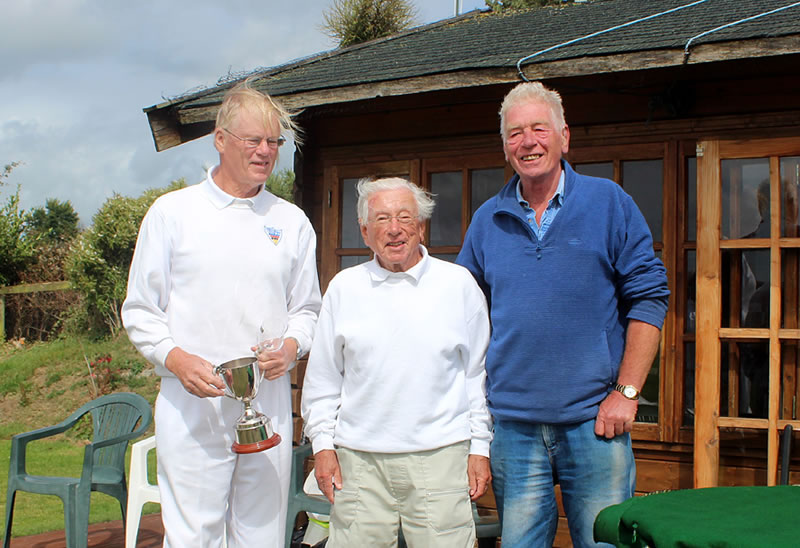 David Edwards Winner, Russell Moore runner up & Tony Jennings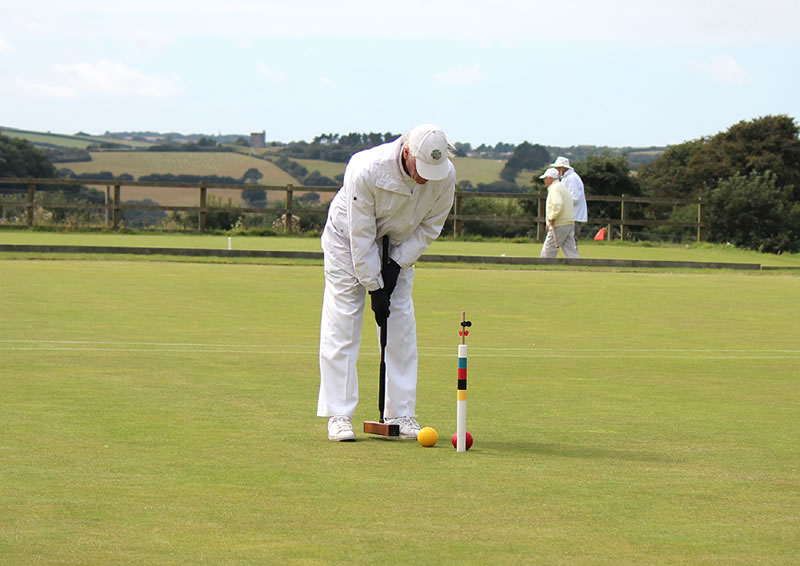 Final - David Edwards pegs out to win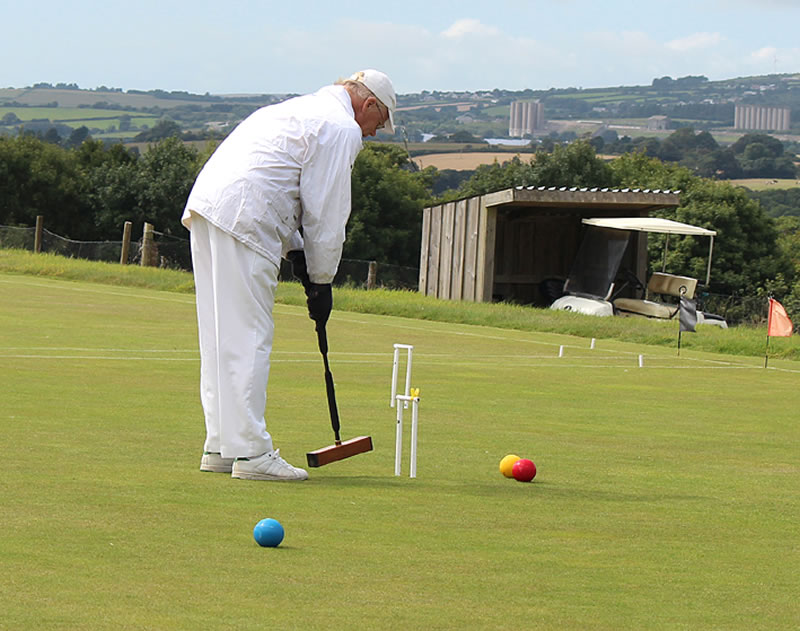 Final - David Edwards runs Rover with yellow ready for the peg out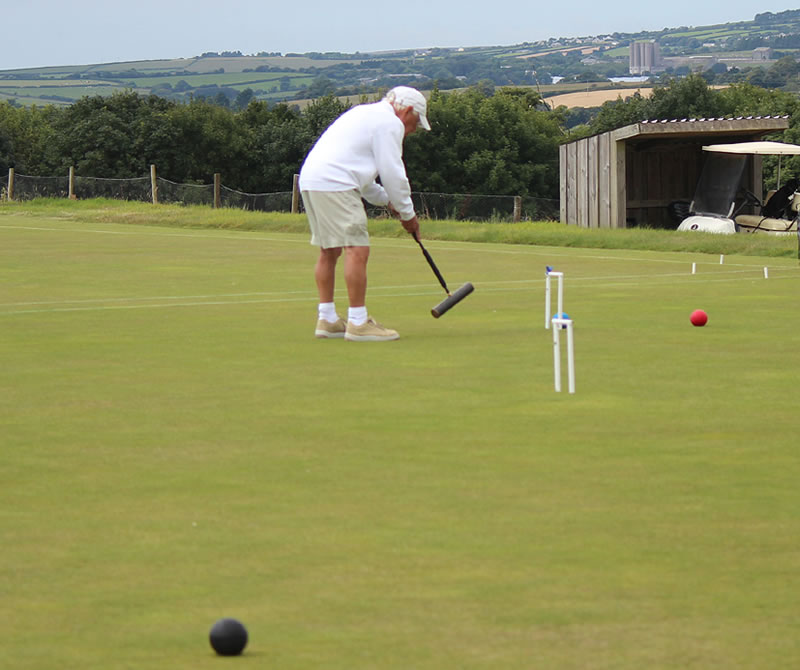 Final - Russell Moore runs blue through hoop 2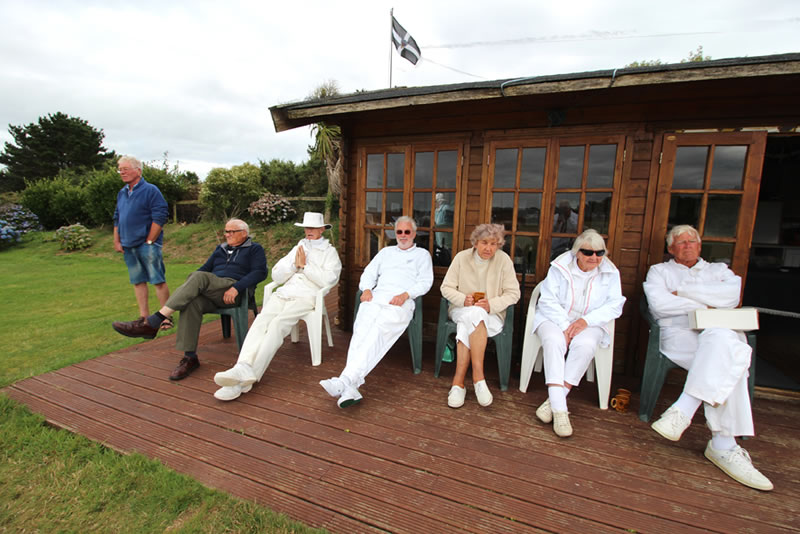 Watching the Final
Photos by Stephen & Margaret Read.
(full report to follow)