Tue 08 Jul 2014 - SWF 'B' League
(Played at Sidmouth CC)
Sidmouth v Cornwall
Jenny Burrows, Peter Dexter along with Toby the dog, and Dorianne Forsdick set off for Sidmouth depositing Toby at his home on the moor for the day. Rhona Foster, driving separately with her dog, Fred!
The weather in Sidmouth showed promise until dark clouds loomed and deposited heavy showers of hail!
The morning began with Jenny and Rhona winning their doubles match but Peter and Dorianne losing their singles.
However Sidmouth provided us with a splendid lunch before winning the afternoon games.
However it was good to meet both old and new friends!
Final Score: Sidmouth 5 Cornwall 2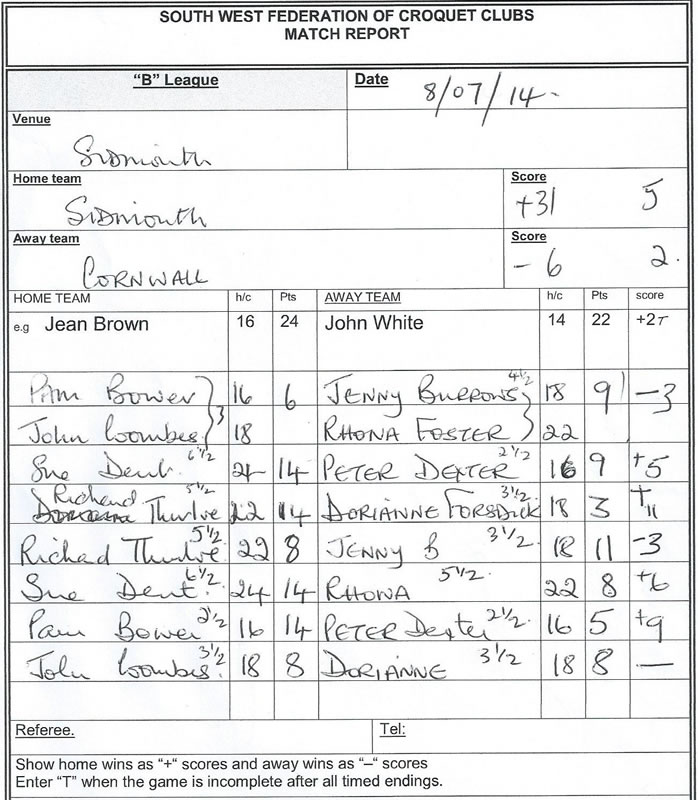 Report by Dorianne Forsdick.