Sat-Sun 28-29 Jun 2014 - The Read Trophy for high bisquers
The winner was Peter Dexter with 5 wins and no losses.
The runner up Dorianne Forsdick with 4 wins and 1 loss.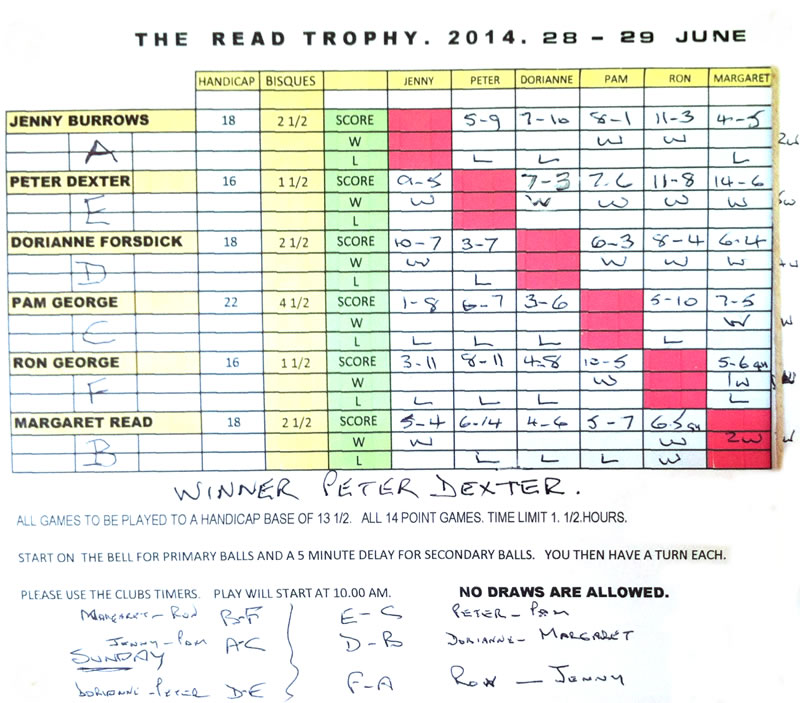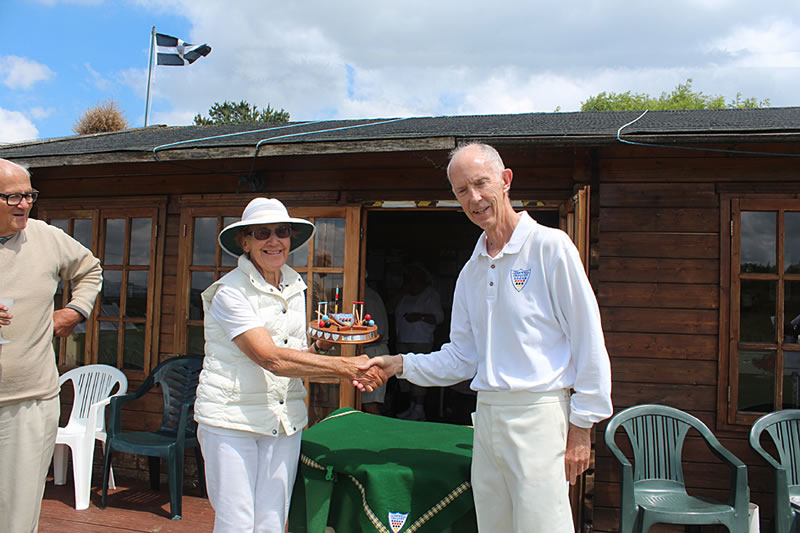 Margaret Read presents the Trophy to Peter Dexter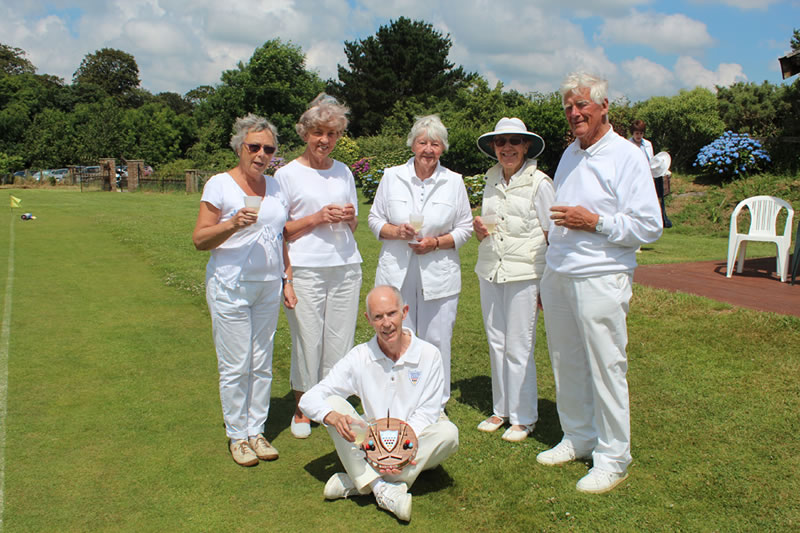 The Contestants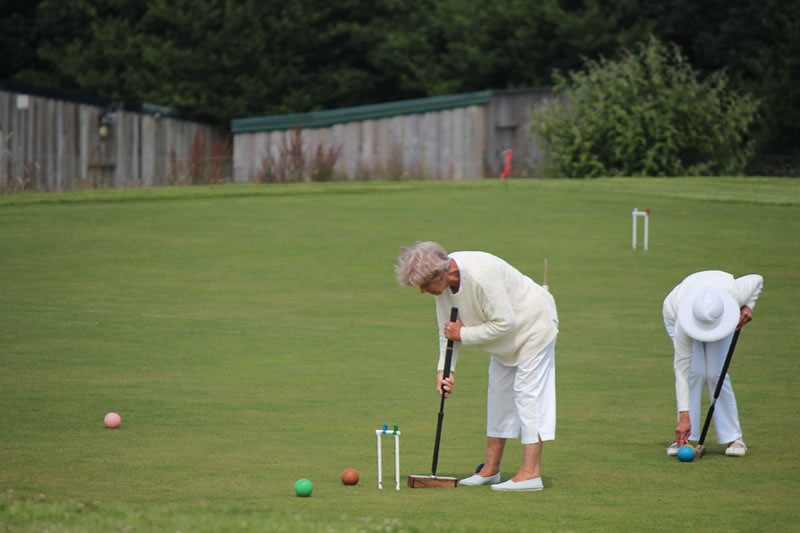 Jenny Burrows runs hoop 4 & Margaret Read setting up
Photos by Stepen Read.