Tue 17 Jun 2014 - SWF Golf Croquet Level Play
(Played at Cornwall CC)
Cornwall v Sidmouth
On June 17th, Cornwall Croquet Club welcomed Sidmouth's team of eight for a level play golf croquet league match. Cornwall were still smarting from a recent drubbing by Budleigh Salterton, and were optimistically looking to gain their first win of the season in this competition.
Cornwall's team were: D. Edwards (Capt, handicap 3), D. Honey (4), S. Read (3), K. Moorshead (5), P. Dexter (4), and R. George (5). Sidmouth were represented by K. Thorley (Capt, 3), T. Dustan-Smith (3), P. Bowra (5), I Simpson (5), A Gedge (7), I Friedlander (5), M. Hide (5), and J. Dixon (8).
Conditions were hot and sunny with light winds, and the lawns were fast.
The match started with four doubles, where Cornwall repeated their good start against Budleigh, going 3:1 up. Fortunately for Cornwall, the singles also went well, and at the lunchtime half-way point, Cornwall, were 7:3 up.
The afternoon games were shared, including two draws, leaving the final score a 12:8 win for Cornwall.
Final Score: Cornwall 12 Sidmouth 8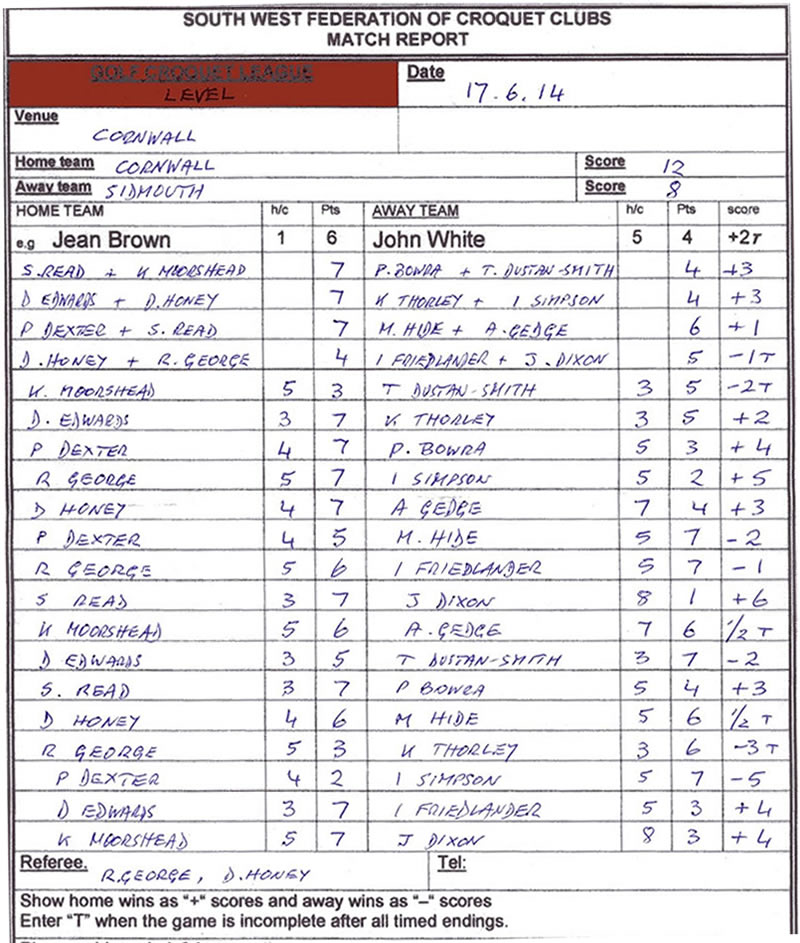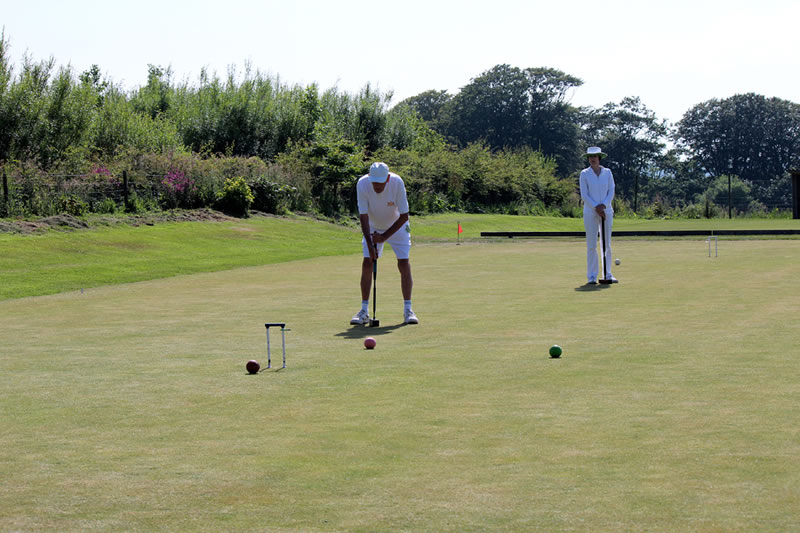 Singles - John Dixon (S) runs hoop 7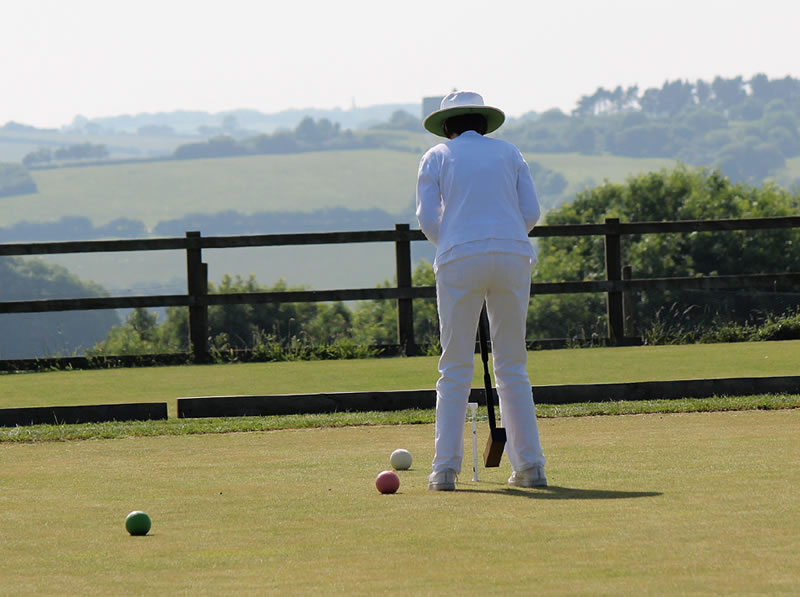 Kathleen Moorshead (C) runs hoop 10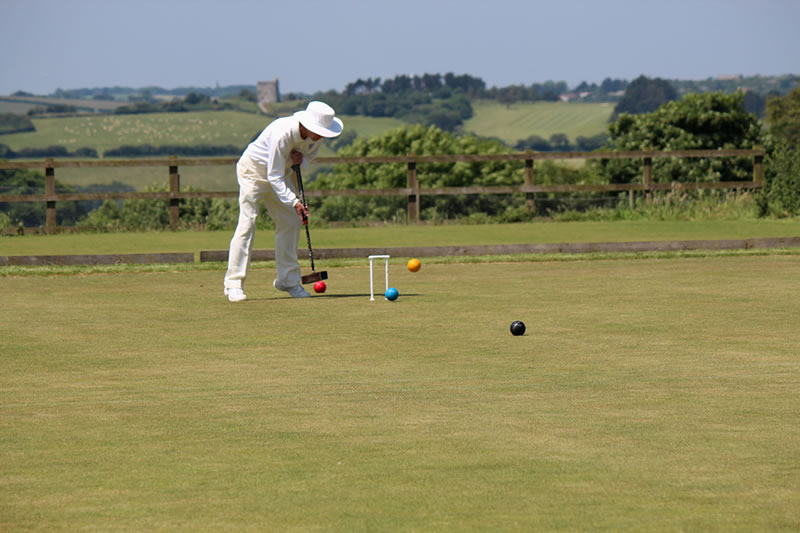 Singles - Peter (C) Dexter jumps hoop 3
Photos by Stephen Read.