Sun 15 Jun 2014 - SWF Golf Croquet Level Play
(Played at Budleigh Salterton CC)
Budleigh Salterton v Cornwall
Cornwall's golf croquet level play team visited Budleigh Salterton on June 15th, hoping to gain their first win of the season.
Teams were: Cornwall – D Edwards (Capt, handicap 3), D. Honey (4), P.Dexter (4), R. Foster (5), S. Read (3), K. Moorshead (5). Budleigh's players were – R. Weeks (Capt, 2), P. Donald (2), A. Rush (3), D. Hicks (4), P. Mallen (4) & B. Shorney (4).
Conditions were ideal, and Budleigh's lawns, although showing a little moiré grass than usual, were fast.
Play started with the four doubles, and Cornwall managed to win three of these, so things looked optimistic for the visitors. However, in the subsequent 16 singles, Budleigh's players were just too strong, Cornwall only managing to salvage one win by Dexter and a draw by Edwards, giving Budleigh an emphatic win by 15.5 points to 4.5.
Final Score: Budleigh 15.5 Cornwall 4.5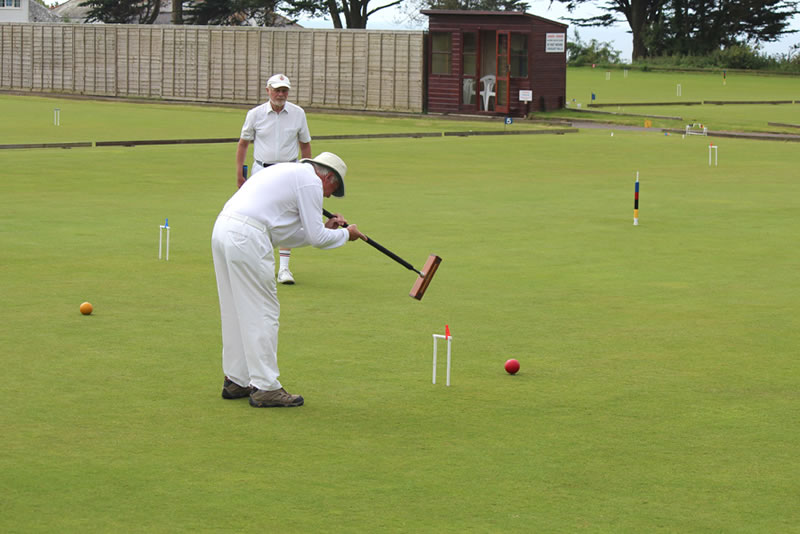 Morning doubles - Des (C) runs hoop 7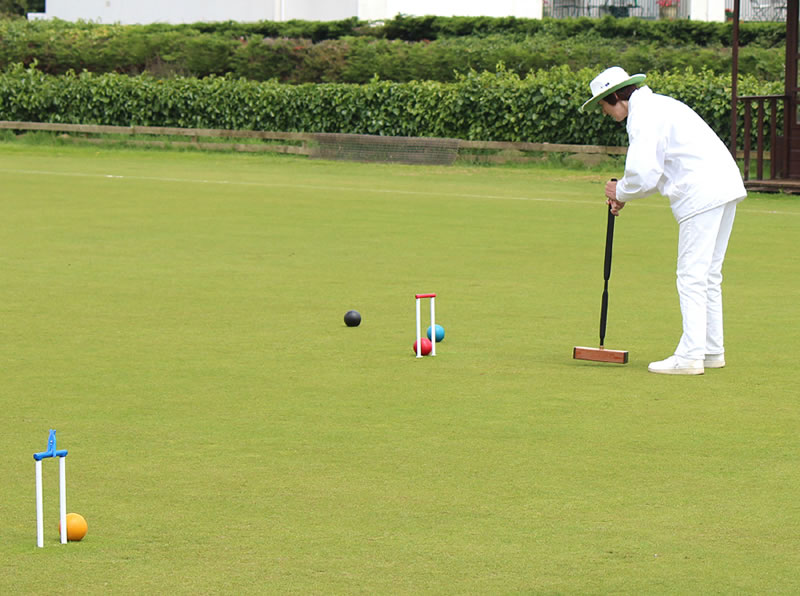 Afternoon Singles - Kathleen(C) runs hoop 5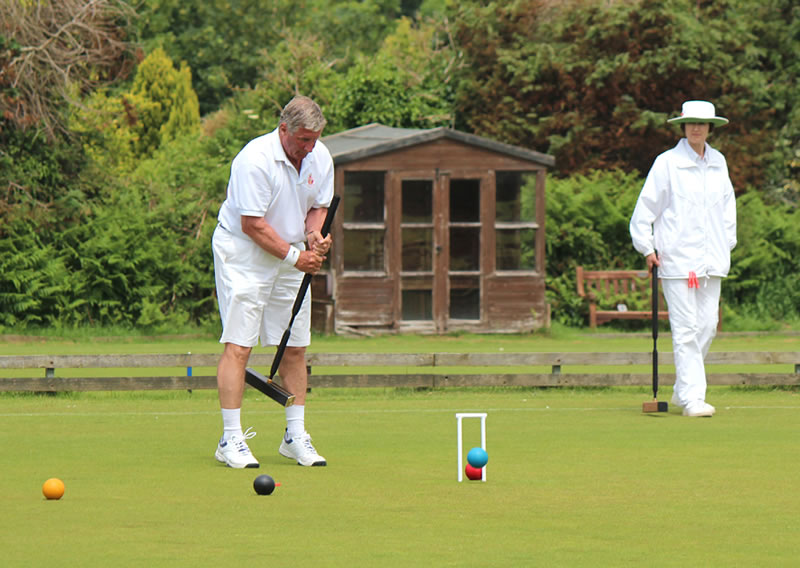 Afternoon Singles - David Hicks (BS) jumps a hoop
Photos by Stephen Read.