Fri 13 Jun 2014 - SWF Intermediate League
(Played at Cornwall CC)
Cornwall v Exeter
Not the Team's best day, with Stephen Read and Ron George acheiving the only Cornwall victory of the match.
It was Fri 13th after all !
Final Score: Cornwall 1 Exeter 6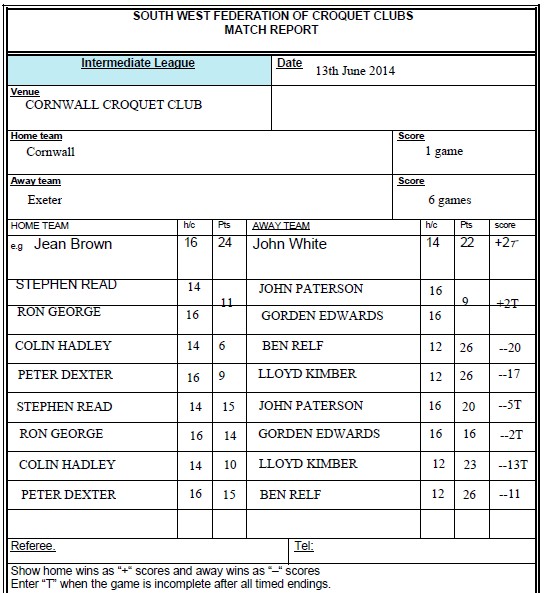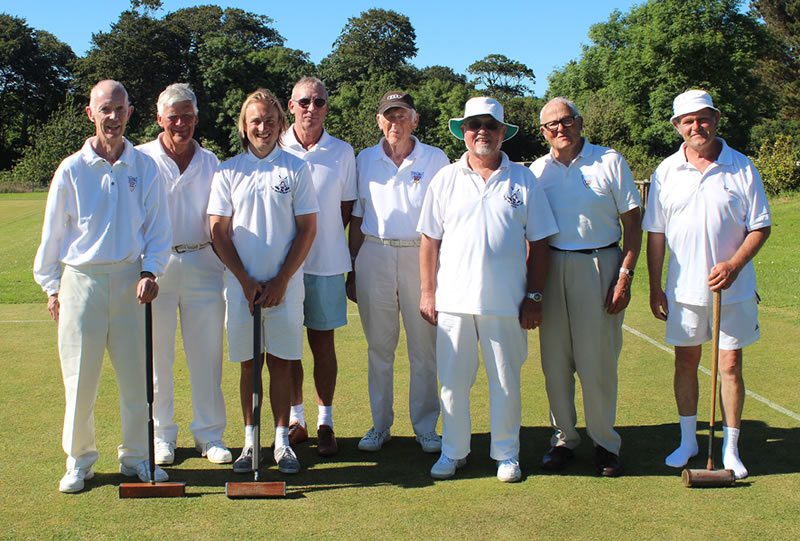 The Teams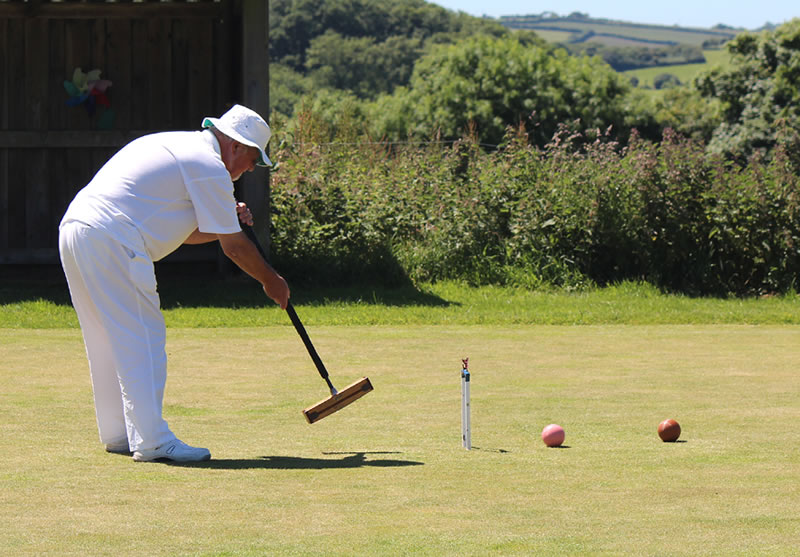 John Paterson (Exeter) runs pink through hoop 1 to start the afternoon singles
Photos by Stephen Read.