Thu 29 May 2014 - SWF Golf Croquet League
(Played at Cornwall CC)
Cornwall Porthpean v Barnstaple
The Cornwall Porthpean team welcomed a team of eight players from Barnstaple Croquet Club.
Many of the games were very close with just one or two hoops the difference.
Porthpean's Rhona Foster however had a very convincing win against Syd Jones - 7/2.
At lunch the scores were equal. It was all to play for during the afternoon session.
The tide turned and Porthpean won most of the games played. The doubles partnership of Trevor Bainbridge and Janet Bell beat Ruby Featherstone and Ann White 7/3 and Kathryn Smith beat Syd Jones 7/2. Rhona also had another very good win against Jake Bentley-Jones 7/4.
Final Score: Cornwall Porthpean 12.5 Barnstaple 7.5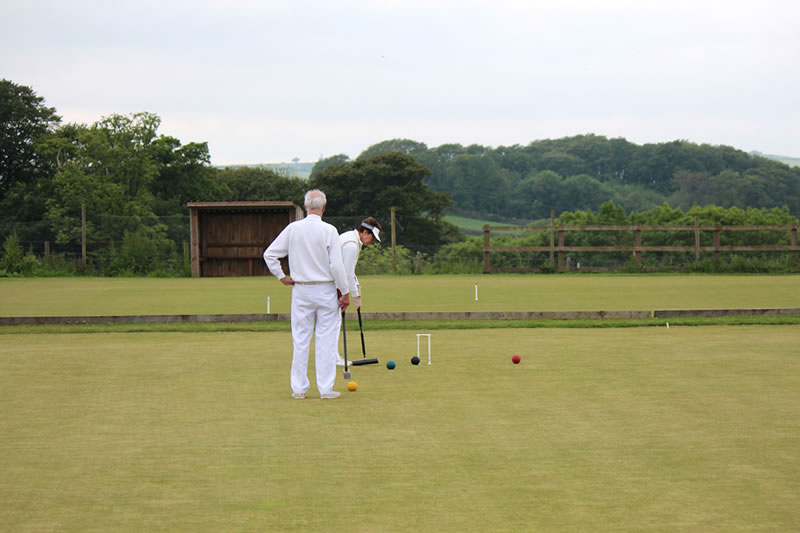 Kathryn Smith(P) setting up black to run hoop 2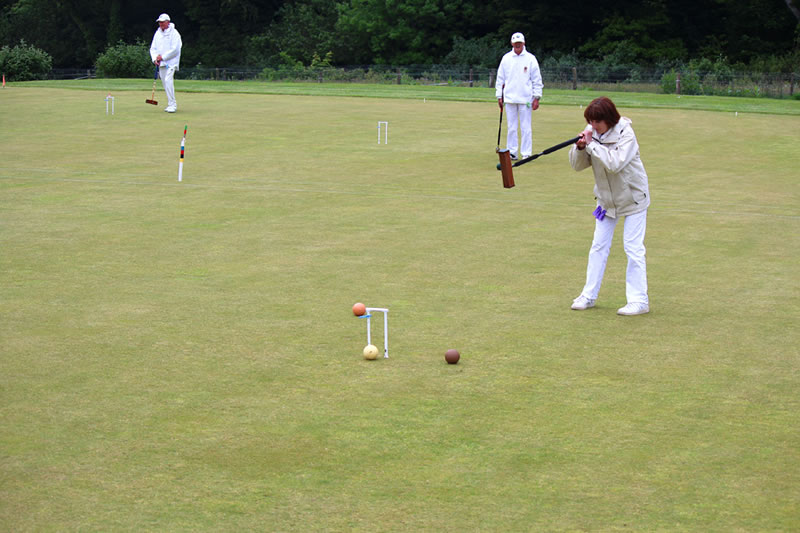 Afternoon singles, Kathleen Moorshead (P) runs hoop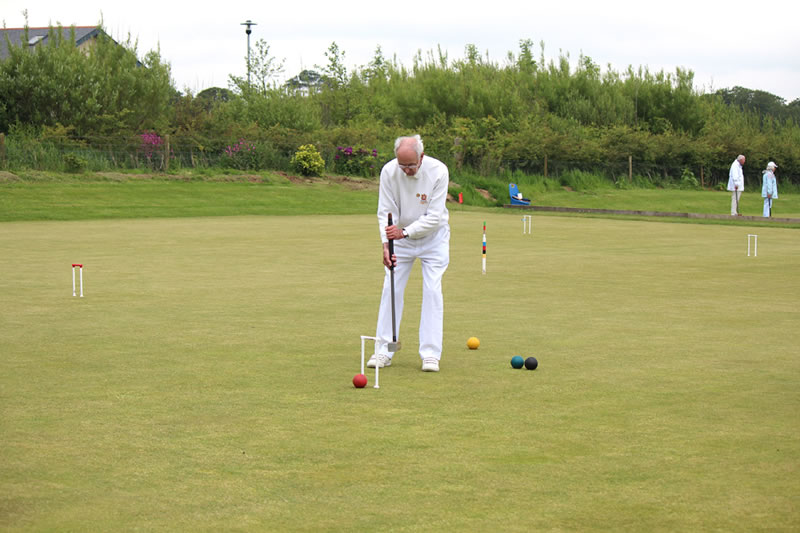 Afternoon singles, Syd Jones (B) runs hoop 4 with red
Kathryn Smith (P) runs hoop 3 with blue
Report by Kathryn Smith