Tue 29 Apr 2014 - SWF Golf Croquet Legue
(Played at Cornwall CC)
Cornwall Porthpean v Cornwall Rosevear
This match saw the start of the Golf Croquet South West Federation for both Cornish teams.
Both were keen to improve on last season's final league table positions and each team field the maximum of eight players with Cathy McCammont and Fiona Russell making their league match debuts for Portpean and Rosevear respectively.
At the close of morning play each team had secured five wins and two draws, games having been fiercely contested with two games going to a golden hoop.
The tide turned in Rosevear's favour after lunch with Portpean only managing to win one of the four remaining singles games. Eleven of the sixteen games completed within the timelimit.
The afternoon continued well for Rosevear with three convincing wins from four doubles games, two of these within the time limit.
Final Score: Porthpean 8 Rosevear 12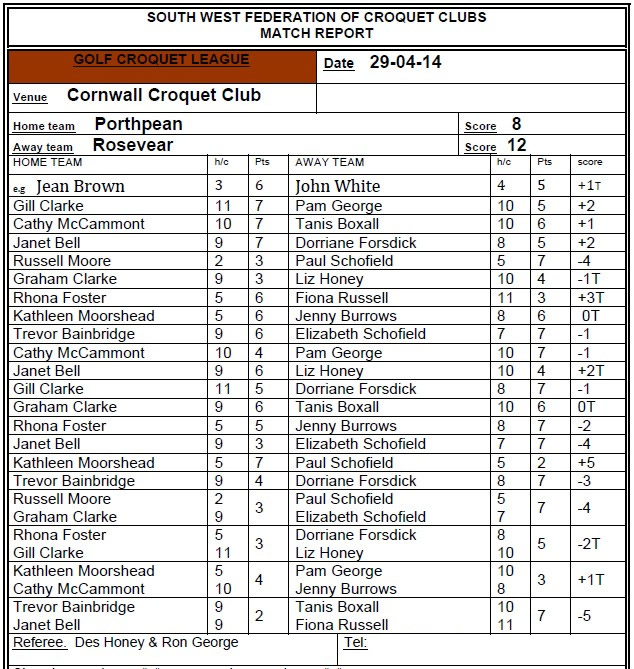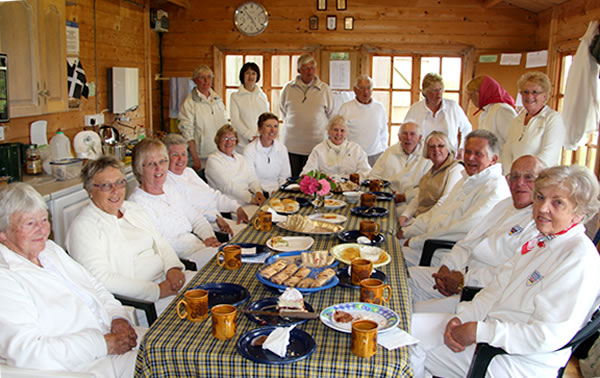 The Teams
Report by Kathleen Moorshead. Photo by Des Honey.