Charity one-ball competition
in aid of
'The Little Harbour Children's Hospice'
Fourteen Cornwall Croquet Club members played in the Club's Charity One-ball competition on June 28th. The game is played to Association croquet rules, but the format gives plenty of scope for those who are mainly Golf croquet players to do well, as the results testified.
The event was organised and run by Des Honey, who had set up a computer programme to run the event as a "Swiss" tournament, the computer automatically setting up pairings based on the results from previous rounds. Games were timed to last for a maximum of 45 minutes, but many finished well within this time. Both the format and the handicapping system gave less experienced players good chances of gaining wins, and this certainly proved to be the case. Six rounds were played, and at the start of the final round, the key match was between Colin Hadley, an experienced Association player, with five wins, and Maggie Dawson, who largely plays Golf croquet, with four. Maggie managed to beat Colin, so ending with an equal number of wins. However, she became the overall winner having beaten Colin.
The tournament was much enjoyed by the competitors, and the entry fees resulted in a donation of £95 to the Little Harbour children's hospice, whose premises are adjacent to the Club.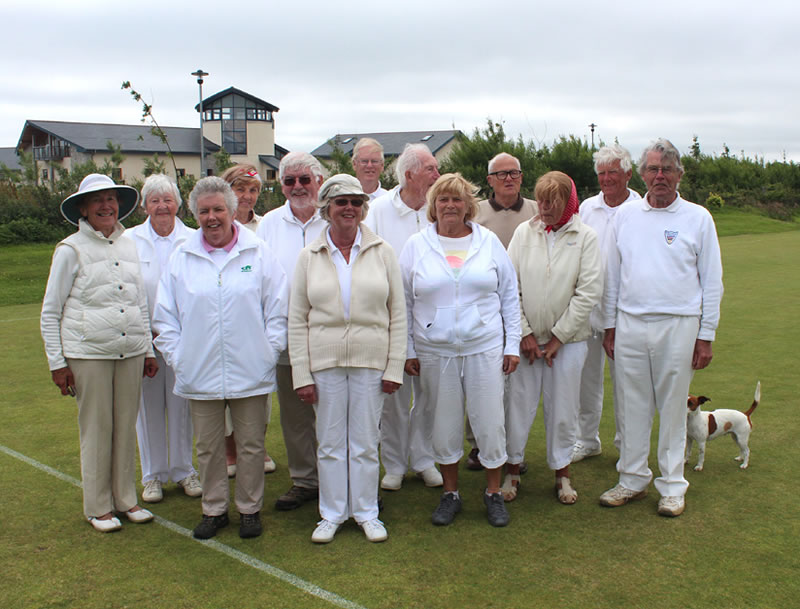 The competitors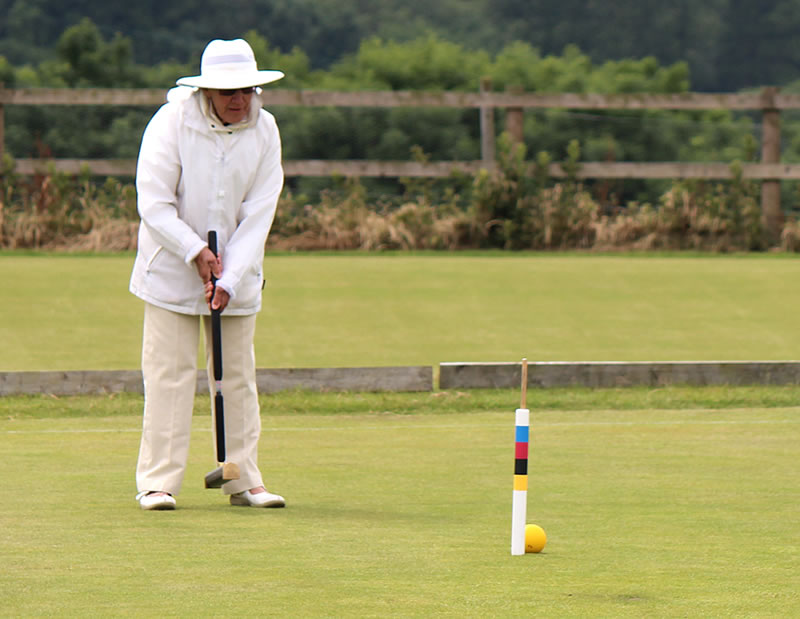 Margaret pegging out to win one of her games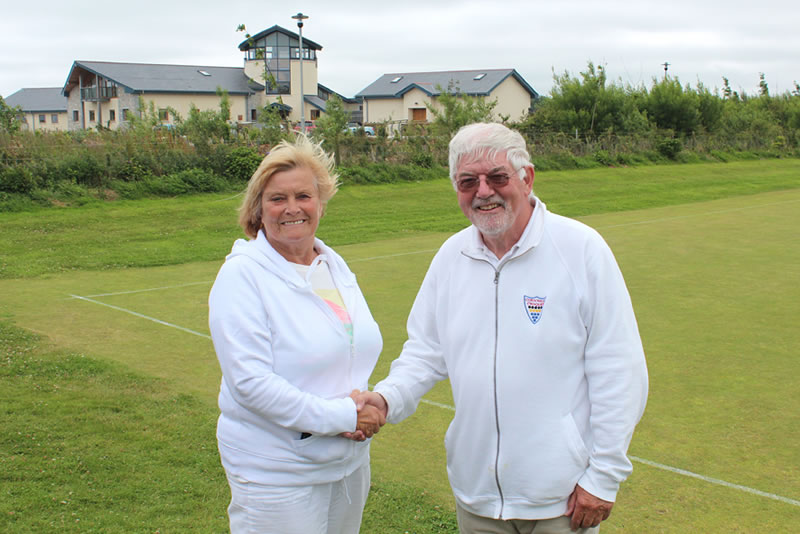 The Winner Maggie Dawson congratulated by Des Honey Event Organiser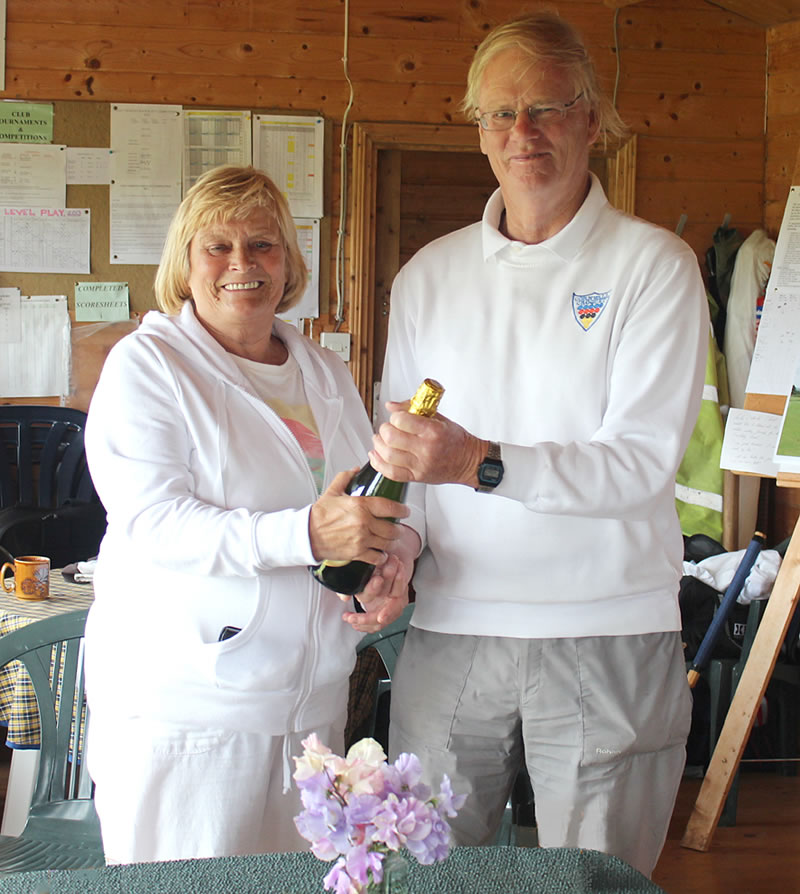 The Winner Maggie Dawson receives her prize from Club Chairman David Edwards
Photos by Stephen Read.