Tue 25 Jun 2013 - SWF Golf Croquet League
(Played at Sidmoth CC)
Sidmouth v Cornwall Rosevear
Cornwall Croquet Club's Rosevear golf croquet team visited Sidmouth on June 25th for their South West Federation league match. Conditions were excellent – mainly sunny and warm, and very little wind - something of a change from recent times.
Sidmouth's lawns were as usual very fast, noticeably faster than Cornwall's home lawns, and this caused some considerable problems to Cornwall's players at least in the early games, it being all too easy to overhit. The four doubles matches were played first, and Sidmouth were off to a good start with all of these going their way. This, unfortunately for Cornwall, proved to be an indication of things to come, as Sidmouth continued to flourish at Rosevear's expense.
By the end of the match, Cornwall had only managed three wins and four draws, leaving Sidmouth the worthy winners by 15 points to 5.
Final Score: Sidmouth 15 Cornwall 5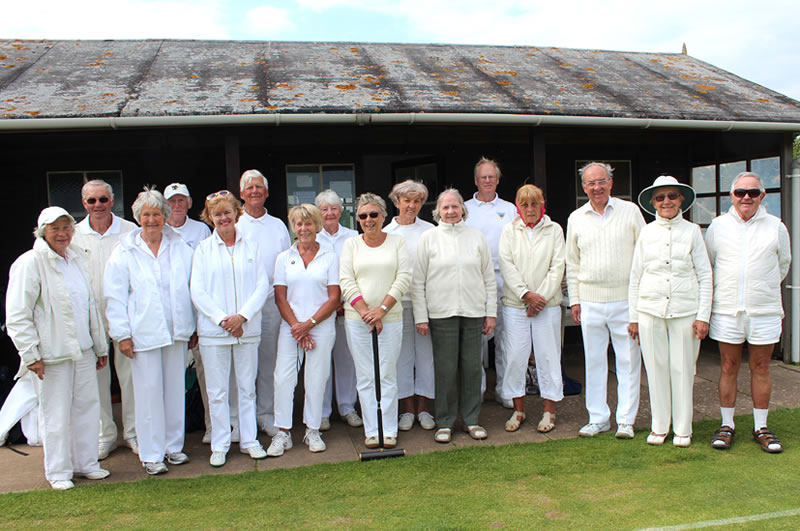 The Teams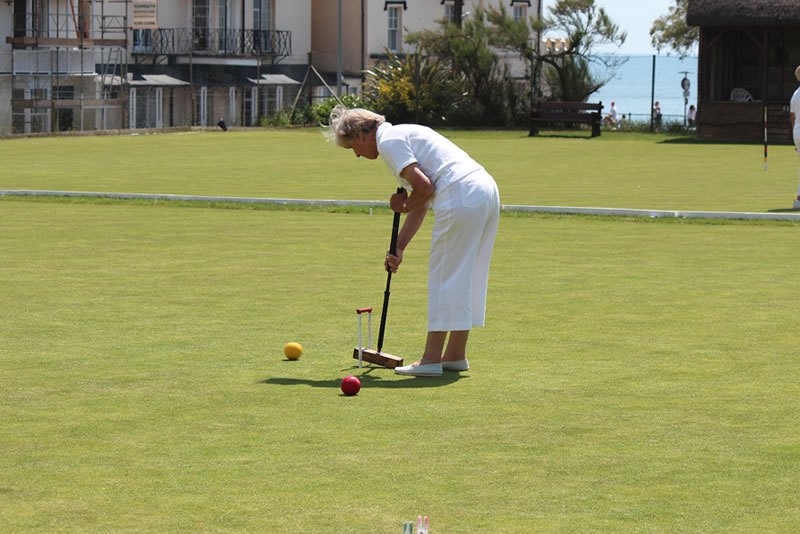 Jenny Burrows runs hoop 5