Sat-Sun 4-5 Aug 2012 - Read Trophy for Associaition High Bisquers
The 2012 Read Trophy for Association High Bisquers for handicaps 20 -24, was held over the weekend of August 4th & 5th, ably organised and managed by Colin Hadley. The eight entries were a healthy increase from the 2011 event, and with an all-play-all format, required a quite demanding schedule, with four two-hour games to be played on the Saturday, and three on the Sunday.
The forecast suggested a risk of heavy showers, and there were signs of these not too far away. Fortunately, Porthpean escaped almost entirely.
Russell Moore didn't manage a clean sweep, but lost only one of his seven games, to Dorianne Forsdick, who was playing well in only her second season of Association.
Nobody else got near to beating Russell, and the main fight switched to who might be second.
This was never resolved, as three players, Jenny Burrows, Ron George, and Audrey Copus all finished with four wins and a draw. With rain threatening, Russell was presented with the handsome trophy in the shelter of the Clubhouse.
Winner: Russell Moore Runners up: Jenny Burrows, Ron George, and Audrey Copus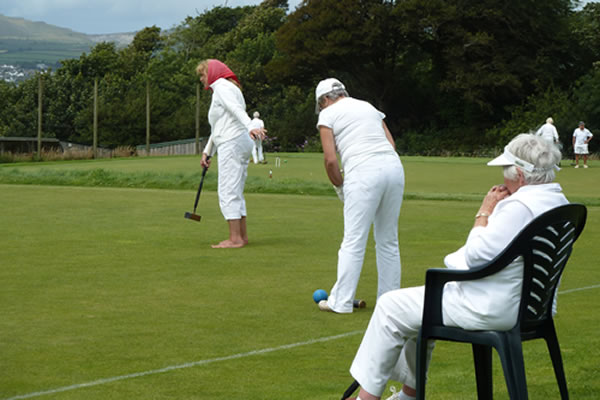 Ready, get set, GO??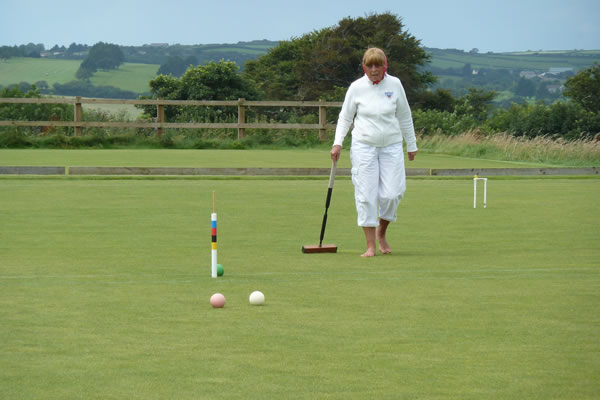 OH BOTHER!!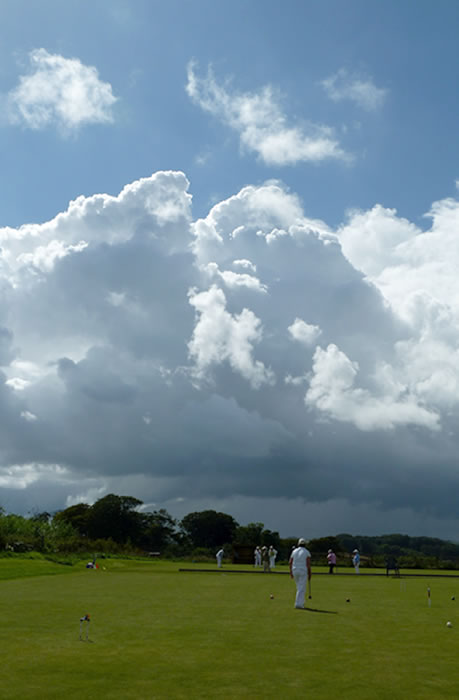 A threatening look.