Thu 01 Jul 2010 - SWF Golf Croquet League
(played at Cornwall CC)
Cornwall v Sidmouth
On Thursday July 1st Cornwall were at home to a team from Sidmouth. Play started just before 10 am under grey skies with rain forecast for later. In the morning session 2 double & 8 singles games were played. At lunch time the score was Cornwall 4 games, Sidmouth 6 games.
Over lunch time the rains started, play continued under increasingly difficult conditions with puddles appearing on the courts. Eventually play was abandoned. The final score was Cornwall 7 games, Sidmouth 11 games & 2 games abandoned because of flooding of the courts.
Des Honey playing extremely well lowered his handicap from 5 to 4.
Final Score: Cornwall 7 Sidmouth 11 2 games abandoned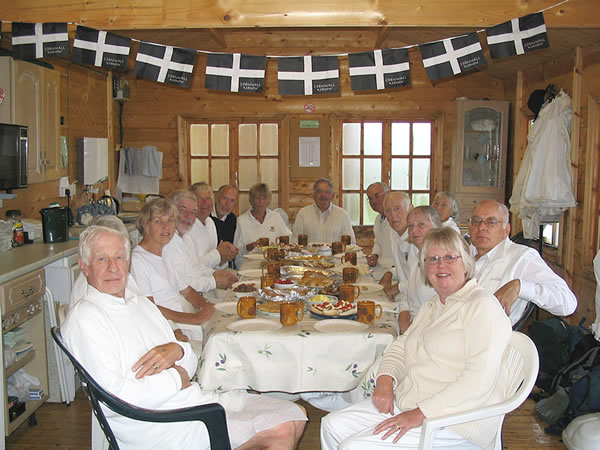 Both teams enjoying a well earned tea