Fri 21 May 2010 - SWF Golf Croquet League
(played at Cornwall CC)
Cornwall v Dowlish Wake
On Friday May 21st The Cornwall Golf Croquet team of the Cornwall Croquet Club played Dowlish Wake at home. In the morning 12 singles were played, by lunch Cornwall had a commanding lead of 8 games to 3 with 1 draw.
The afternoon's play continued to go Cornwall's way winning a further 7 games & 1 draw.
Final Score: Cornwall 15 Dowlish Wake 3 with 2 draws.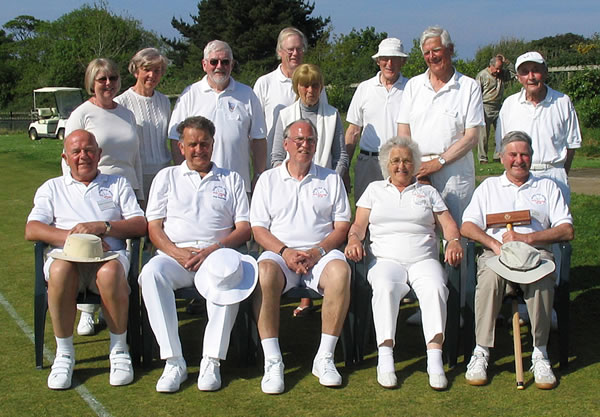 The Teams
Photo by Stephen Read