Tue 19 May 2009 - SWF B League
(Played at Cornwall CC)
Cornwall v Budleigh Salterton
On 19th May Cornwall, playing at their home ground at Porthpean, met Budleigh Salterton in the Southwest Federation B League.
The day's play started in a heavy rain shower but through most of the day there were only brief periods of rain. However the relentless wind and strong gusts were blamed for the lack of accuracy of some of the strokes!
Cornwall lost the doubles game but won four of the six singles games.
Cornwall were represented by Jenny Burrows, Tony Dyson , Des Honey and Ron George.
Final Score: Cornwall 4 Budleigh Salterton 3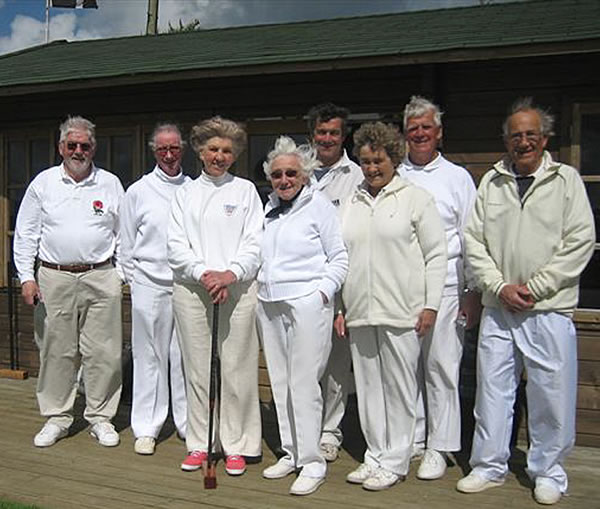 The Cornwall and Budleigh Teams
Photo by Tony Dyson.