Tony Backhouse awarded Croquet Association Diploma
At the Croquet Association AGM on Saturday 11 October 2008, it was announced that Tony Backhouse has been awarded The CA Diploma.
Having served on the committee of the Woking club, Tony moved to Cornwall in 1995, found no formal club there and contacted seven enthusiasts to set about forming on. In 1988, Tony because the Chairman/Secretary of a club that relied on private lawns and, after eight years of searching for a permanent site, established a two-lawn venue, at Porthpean, that was opened in May 2005.
The Club has gone from strength to strength, with Tony as the guiding light. When he retired as Chairman this year, all members acknowledged the work and effort that Tony has put into making this a successful club, with some forty members playing both codes, and entering teams into the South West Federation Leagues. His work for the club continues as Tournament Secretary and wherever, he is needed, including duties as Association Grade One coach and referee.
Withut doubt, without Tony's persistence and vision the club would not be as healthy as it is.
It recognises all the hard work that Tony has put in over many years and is richly deserved.
The award was presented at the SW Fereration AGM in November 2008.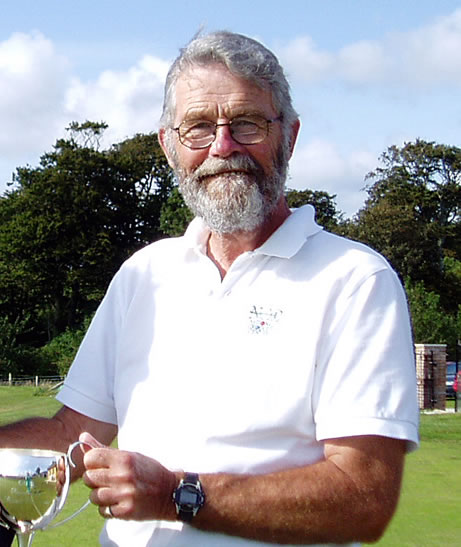 Congratulations
from all of us Tony.
Notes: CA Diplomas recognise those club members who have been active in club affairs over a long period.
The Diplomas have less to do with croquet prowess and everything to do with help given to other members.