SWF Federation League v Taunton Deane
Sun 1 Jun 2008 (played at Cornwall)
The match was played under ideal conditions at Porthpean, Cornwall Croquet club's site.
Cornwall were represented by Ian Wilson (6)(Capt), Tony Backhouse (7), Nigel Grant (8), Malcolm Hooper (10).
In the morning Nigel Grant & Malcolm Hooper defeated David Grose (14) & Tim Julliff (6) +15 and in the singles Ian Wilson beat Derek Beard (5) +3, in a very close match and Tony Backhouse lost to a very much in form Jonnathon Hoole (8) -26.
In the afternoon (all singles), Tony Backhouse lost to Derek Beard -15, Nigel Grant lost to Jonnathon Hoole -16, Malcolm Hooper lost to David Grose -6 on time in a tough contest and Ian Wilson won against Tim Julliff +11.
Final Score: Cornwall 3, Taunton 4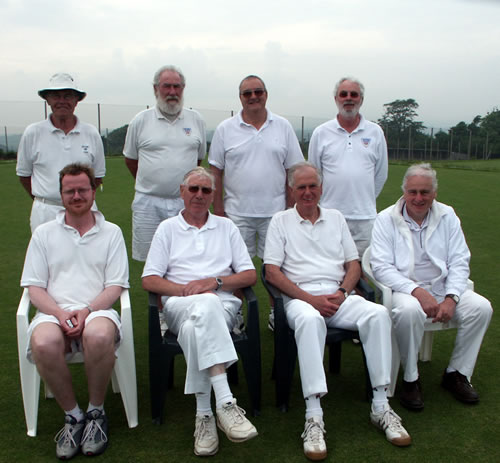 ---
For further info please contact Tony Dyson on 01872 863192
or email the club via the link on the home page.