SWF B-League v Exeter (played at Cornwall)
Fri May 31 2008
The Cornwall Club B-League team playing at home (Porthpean) against the Exeter Club's B-League team won the match by five games to two.
In the morning Paul and Elizabeth Schofield won the doubles game while Tony Dyson won his singles but Ron Geoge was narrowly pipped to the post in his.
The afternoon session of four singles matches saw Paul just lose his game but the other three members of the team were successful.
Final Score:

Cornwall 5 Exeter 2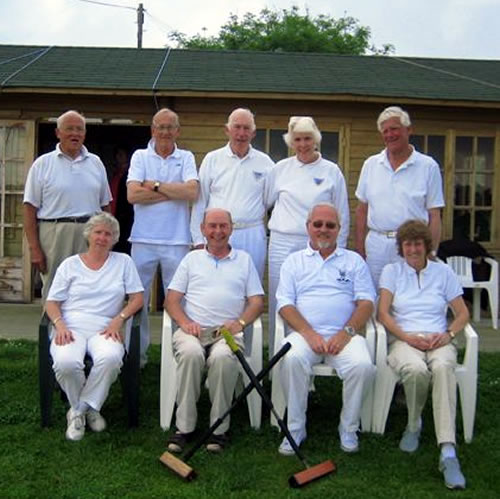 Cornwall team standing: Colin Hadley (non-playing captain), Tony Dyson, Paul Schofield,
Elizabeth Schofield and Ron George(Club Chairman).
---
For further info please contact Tony Dyson on 01872 863192
or email the club via the link on the home page.