SWF Golf Croquet League
Thu 1 May 2008
Another win for Cornwall Croquet Club
Cornwall Croquet Club played away against Barnstaple Croquet Club in the Southwest Federation Golf Croquet League on Thursday May 1st.
The six team members, Peter Dexter, Joyce Wilson, David & Barry Edwards and Stephen & Margaret Read travelled from Cornwall to Barnstaple and played on their two half courts in sunny conditions.
After 18 games the two teams were neck and neck, but Cornwall won the last two games winning the match by eleven games to nine.
Final Score:

Cornwall 11 Barnstaple 9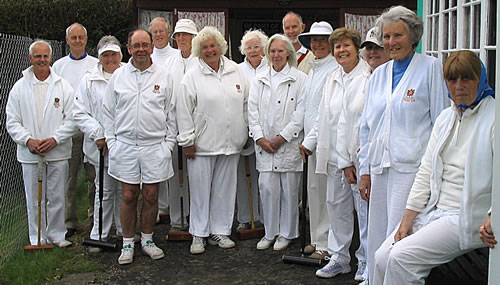 Photo by Stephen Read.