CORNWALL PLAYER IN WORLD CHAMPIONSHIP
Richard Griffiths, who lives in Trevone and is Vice-Chairman of the Cornwall Croquet Club, has just returned from playing in the 11th Association Croquet World Championships, held in Christchurch, New Zealand at the beginning of February, with 80 participants from 19 countries.
" I had the good fortune to be offered a place in the world championship playing for Jersey, where I was born " Richard says. " The standard of play at this level is comparable with that of world class snooker, with players able to position balls with similar precision, playing on lawns made deliberately fast by starving them of water for a couple of months beforehand, and hoops set at just one-thirtysecond of an inch clearance".
Asked how he did against the world's best, he admits that the competition was the toughest he has faced.
"On the basis of form I should have won only one game of the 18 that I played, but I won 4, and only narrowly lost another 5, so I'm very pleased with that".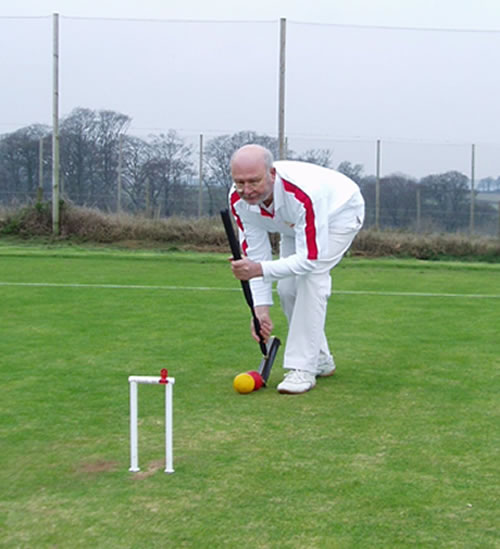 Where do the best croquet players come from?
"In fact Britain is a top country in world class croquet, and all the players in the finals of both the cup and the consolation event were English.
Men and women compete on an equal basis in this game.
The best players took up the game as teenagers, getting to win world class events in their twenties and thirties.
We have some very good juniors in Britain who will undoubtedly be future world champions, and it would be good to see more taking it up".
Richard coaches at Cornwall Croquet Club (at Porthpean, St Austell) and invites anyone interested in taking up the game to contact the club. "You don't need to be a future world champion to get pleasure from croquet. It is immense fun whether you play socially or competitively, a great game for young and older players".
Report by Rosemary Bradshaw, Publicity Cornwall Croquet Club.
---
Details : 01726 832034/816808, or use the email link on our home page.