Sat & Sun Jun 29-30, 2006
BIG TURNOUT FOR READ TROPHY AT CORNWALL CROQUET CLUB
Despite the rain on Saturday, twelve players entered the Read Trophy Tournament, with play continuing on a sunny Sunday 30th.
This Association Croquet competition is for high bisquer (high handicap) players who each receive a generous allowance of bisques (extra turns).
The matches were played in 2 blocks, each person playing 5 matches in all, with the 2 block winners, Paul Schofield and Rosemary Bradshaw playing each other in a final match on Sunday afternoon.
Rosemary got off to a good start using most of her bisques to gain a substantial lead, however Paul then really entered the game playing several very steady breaks, only breaking down a few minutes before time was called, allowing Rosemary to win the trophy, plus-2 on time.
Margaret Read presented the trophy which she and her husband, Stephen, donated to the club last year.
Final Score: Rosemary Bradshaw 15, Paul Schofield 13 (on time)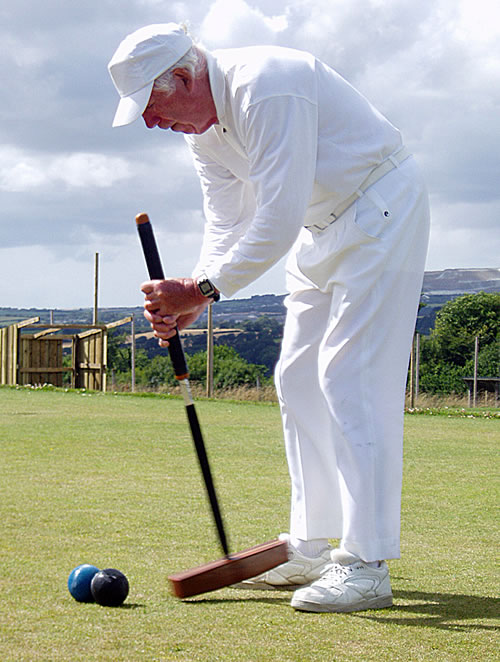 ---
Further Cornwall Croquet details can be obtained by telephoning 01726 832034 or 71564.